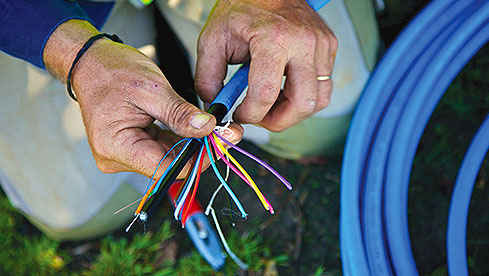 Despite being on the cusp of the National broadband network (NBN) two years ago, Geelong has again missed out on the latest roll out plan.
Instead coastal towns and Bannockburn have been included on a list of scheduled construction by the NBN.
The "indicative" plan includes 34,700 local connections up to June 2016, with quarterly updates to follow.
Residents in Anglesea (2700), Ocean Grove and Barwon Heads (13,200), Portarlington (9500), Torquay (8000) and Bannockburn (1300) will receive a multi-technology mix.
The mix includes Hybrid Fibre Coaxial cable, fibre to the premises, fixed wireless or satellite networks or fibre to the node deployment.
The Independent has this year reported a series of local issues related to inadequate internet connections in Geelong, including impacts on investment opportunities.
Geelong councillor Rod Macdonald launched a Broadband for Geelong campaign, seeking feedback through council's website on connection issues around the region.