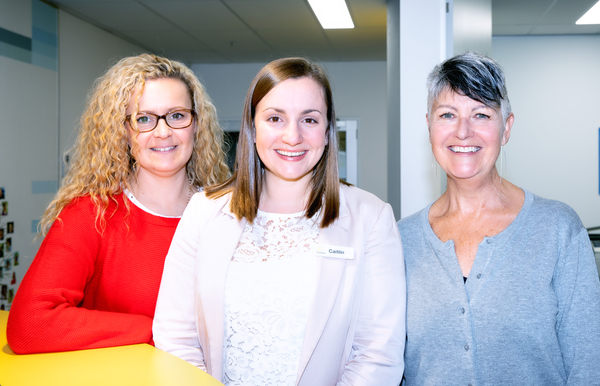 Geelong's Dr Andrea Lindsay, 78, lived with hearing loss for 13 years.
Carrying a notebook for people to write what they were saying was her way of 'hearing' them.
"I was using top-of-the-range hearing aids but they weren't enough," she explains.
"It was only the patience and consideration of colleagues that allowed me to finish my last work contract. Soon after I had to ask people to write down their side of a conversation, and the chance to do useful work was largely taken from me.
"This was very frustrating, especially when I had spent most of my life in work that needed a good deal of conversation.
"I feared I would go completely deaf."
With her hearing in both ears deteriorating she was referred to a Geelong-based audiologist to be assessed for a cochlear implant.
Within weeks of receiving her first implant she was hearing a few words, then soon after whole conversations and even bird calls.
"It was like getting my life back. I could be useful again," Dr Lindsay says.
"I spent the next year going around with a big grin on my face."
Two years later Dr Lindsay lost all hearing in her other ear but a second implant made sounds even clearer
"Now I'm living a full and happy life. I can hear people, which has made life better for family and friends, too.