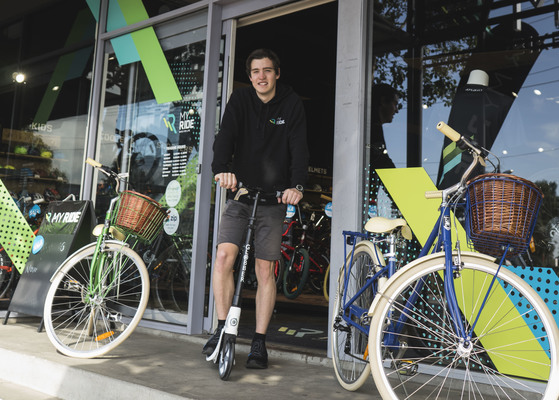 My Ride Geelong's workshop manager Barry McCormack has loved working in the city's cosmopolitan heart, Pakington St, since the store opened a few months ago.
He's a huge fan of Pako's diverse range of stores, restaurants and "coffee culture".
"It's a good old-fashioned shopping strip and it's definitely got a better atmosphere because of that," he says.
My Ride is one of seven stores in the Indy's ultimate Pako shopping experience competition, which has $400 in vouchers up for grabs.
The store is offering a $100 voucher, which could go towards a new bike, or buy flashing lights, a better helmet or brighter jacket, Barry says.
"Safety's big at the moment – given that there's very little bike infrastructure in Australia."
Barry's been in the industry for 40 years and competed in triathlons in the late '80s
"That was a lifetime ago," he says.
But he's still keeping fit and helping a growing number of people put their feet to the peddles.
"People that get right into cycling do it forever. It's one those things that takes you well in to your 70s, and beyond."