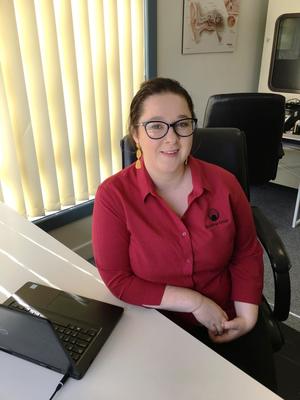 Ashlee Willis is loving being back in Geelong and working for Geelong Hearing Aid Services.
Ashlee moved to Lara with her family when she was in her mid-teens but then studied in Melbourne and worked in Yarrawonga, Wangaratta and Deniliquin, before making the move back home. And she couldn't be happier.
Geelong Hearing Aid Services is an independent family-run clinic and is not tied to any brand of hearing aid.
This means customers have the full range of solutions to choose from to achieve better hearing.
Geelong Hearing Aid Services visits private homes and nursing homes.
The Belmont clinic is where audiologist Ashlee helps the people of Geelong, the Surf Coast and Bellarine Peninsula to be able to hear again.
"It's just so great being able to help people bring back their wellness in life and I get to work with so many different people," Ashlee says.
"I just love seeing how much you can impact the community and individuals and make their lives better.
"Geelong Hearing Aid Services is such a friendly and supportive company to work for, too."
Ashlee says technology around hearing aids has come a long way in recent years.
"You're looking at something that you're not even going to see in the ear," she says.
"They are much smaller these days. You can stream phone calls and music through them.
"Every five years there's a major advancement in the technology of hearing aids."
Ashlee's advice to anyone contemplating better hearing is simple.
"There's no harm in coming and getting checked out," she says.
"You never know. You can try lots of hearing aids and there's no obligation and it's always good to look after your health. "Your hearing is just as important as your vision."
Geelong Hearing Aid Services' Belmont clinic is at 96 High St and they work out of Kensington Hill Medical Centre in Leopold. Check out qualtone.com.au.