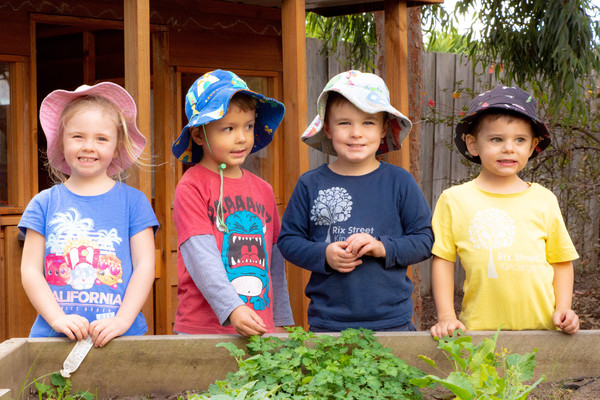 Bethany Kindergarten Services will be opening their doors at all kindergarten locations between May 20 and 25, as part of Open Week 2019.
Across Geelong and the Bellarine, all 22 Bethany Kindergarten Services (BKS) locations will be open to the public. Parents, carers and families are invited to come along and experience BKS kindergartens and early learning centres to make an informed decision before the 2020 enrolment deadline.
BKS Executive Manager, Anneliese Knell, said, "Open Week is a great opportunity for families to experience the kindergarten environment and meet the educator team before making a decision regarding their child's enrolment. Kindergarten is an important year for all children."
Ms Knell said that kindergarten provides families with the opportunity to develop a strong connection with their community and other local families. "By attending a local kindergarten, families can develop strong bonds and relationships in their area," she said. "The open days are an opportunity to meet our skilled and passionate educators, learn about our services and play based curriculum and ask questions about kindergarten and how we support your child as they take this key step in their educational journey."
BKS Kindergartens are located across Greater Geelong in Grovedale, Highton, Herne Hill, Hamlyn Heights, Bell Post Hill, Bell Park, Breakwater, Newcomb, East Geelong and Lara. Bellarine BKS Kindergartens are located in Portarlington, Drysdale, Ocean Grove, Beacon Point, Queenscliff and Leopold. BKS has committed to adopting an anti-bias approach to curriculum, challenging racial, gender and disability prejudice, stereotyping and bias across all its kindergartens. Nature play is central to BKS Kindergarten programs with a number of BKS kindergartens offering a nature-based program that promotes and supports exploration and play based learning.
"All BKS kindergartens have beautiful and natural outdoor learning areas. We want to support children's understanding of caring for the environment and becoming environmentally responsible," Ms Knell said.
More information, times and dates of open days for all BKS kindergartens are available at bethanykindergartens.org.au.