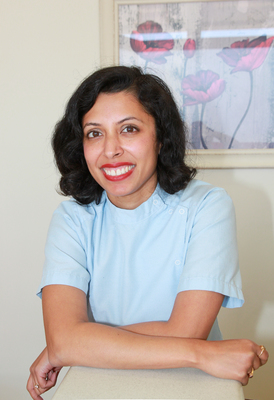 By Natalee Kerr
Now is the perfect time for Geelong residents to brush up their smiles, according to the team at Happy Dental.
As the nation celebrates Dental Health Week, owner and dentist Neha Raman is encouraging all locals to make maintaining their oral health a top priority.
"People often don't realise how important it is to be looking after your dental hygiene," she says.
"Regular check-ups at the dentist could help you avoid serious damage to your teeth, gums and mouth."
Located at 116 Shannon Ave Geelong West, Happy Dental is led by an experienced and close-knit team of three.
Providing gentle and tailored care in a friendly and relaxed environment is at the forefront of the small family practice, Neha explains.
"As we are a single-chair practice we really focus on developing a strong one-on-one relationship with our patients," she says.
Making dental visits a positive experience can encourage patients to get regular check-ups that can help prevent problems occurring down the track, Neha says.
"A lot of dental problems have no warning signs, pains or symptoms so if you wait until something is wrong it could be a little too late to fix."
"People often think 'I'm not having any pain why should I come in?' But even if you don't have any issues you should be visiting your dentist."
After hours appointments and interest-free payment plans are just some of the services available at Happy Dental.
The practice is now also offering Afterpay, meaning patients can pay off their dentistry needs in four easy installments, Neha explains.
"Afterpay makes it a lot more convenient and affordable, especially for younger families, to access the dental care they need."