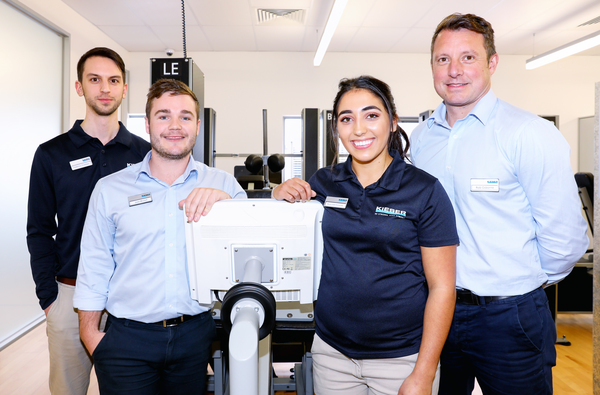 Kieser can treat back pain that stops sufferers doing what they love.
The Kieser method fuses physiotherapy, strength and conditioning in an evidence-based, best-practice formula appropriate for all ages.
Kieser's strength training programs are designed and overseen by health professionals to be safe and specific for individual needs.
The Kieser Spinal Program can help delay or prevent spinal surgery. The 18-week program  in a safe, supervised environment helps clients reduce pain, improve function and gain a long-term self-management program.
Kieser's team of physiotherapists, exercise physiologists and exercise scientists supervises the program.
GMHBA is collaborating with Kieser to conduct a pilot study using the spinal program. GMHBA will cover the Kieser program's cost for the first 100 eligible members with hospital cover for at least 12 months.
The pilot began on 1 July, with final participants accepted by 31 December.
A GP's referral is required, with participants required to meet an eligibility criteria including a confirmed pathological diagnosis of the lumbar spine and a medical practitioner's consideration as a potential candidate for surgery within the next three years. A Kieser physiotherapist confirms eligibility.
Clients can undertake The Kieser Spinal Program at any of Kieser's 15 centres, including in Geelong and Torquay.
More information is available at kieser.com.au.