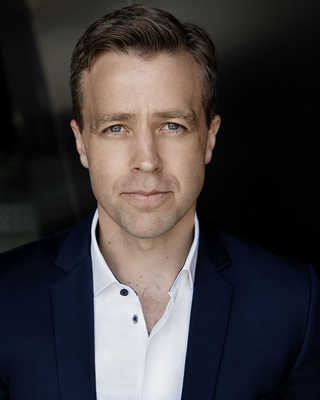 By Luke Voogt
Simon Gleeson has won awards for his portrayal of Jean Valjean and played the famous character in the West End's longest-running musical Les Miserables.
So its little wonder the North Geelong actor has named his latest concert celebrating his career after Jean's stirring song Bring Him Home.
"It's hard to go past Jean Valjean in Les Mis as a career highlight, because it's such a monster role to play," he told the Indy on Monday.
Gleeson spent seven months playing Jean in the London production, which has run continuously at the West End since 1985.
"You have to pinch yourself because of the history attached to that show," he said.
"To have a part of that history is amazing."
Gleeson has a long history with Les Miserables.
He starred as Jean in Cameron Mackintosh's Australian production of the iconic play in 2015, winning the Helpmann award for best actor in a musical.
As a drama student in 1998 he scored an ensemble role in a 10-year Australian anniversary tour of Les Miserables, alongside now wife and Geelong local Natalie O'Donnell.
Gleeson met O'Donnell at age 19 at the Western Australian Academy of Performing Arts in Perth, after moving from his hometown near Wagga.
The pair started dating a few years later and eventually moved to London, where they married and had their first child Molly.
They then moved to Melbourne to be closer to O'Donnell's family, who have lived in Geelong for generations.
"We realised we might as well have been living in London," Gleeson said.
So the family moved again, to North Geelong, which Gleeson loves compared to the "congestion" of Melbourne.
"I love that I can get my kayak into the bay in four minutes," he said.
"And I really love what they've done with the esplanade and laneways here – they've got that great little pocket of coffee shops and wine bars."
Gleeson has appeared onstage and onscreen many times in both Australia and the UK.
Over the weekend he starred in the last performance of Melbourne Theatre Company's three-month production of An Ideal Husband.
"A month before that I did Oklahoma in Melbourne," he said.
His wife is playing Donna in an Australian production of Mamma Mia! The Musical.
The role comes after she played Donna's daughter Sophie in an Australian tour of Mamma Mia! in 2001.
"I'm immensely proud of her," Gleeson said.
"This role she's doing at the moment is hugely vocally demanding. I was delighted for her to be able to flex her muscles in that way."
Gleeson will sing Bring Him Home and other songs that made his career when he comes to Geelong Performing Arts Centre (GPAC) at 10.30am on 12 and 13 September.
His repertoire stretches from theatre greats like Stephen Sondheim and Oscar Hammerstein, to mainstream music stars Elton John and George Harrison.
He looked forward to returning GPAC.
"The standard of work we're doing here is equally as good as what they do in the West End," he said.
"We don't just have the population that they do to support it."