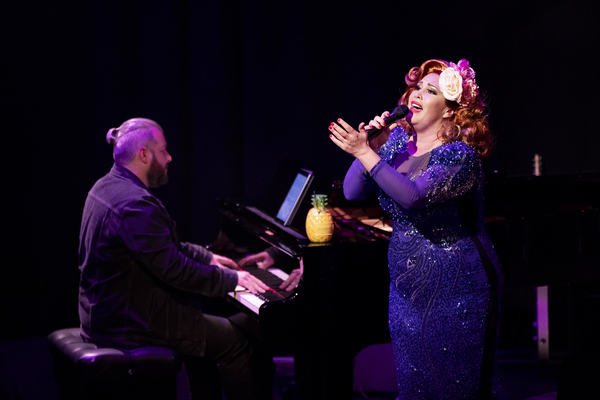 By Natalee Kerr
For Australian singer Catherine Alcorn a career in cabaret was not always on the cards.
But fast-forward 10 years down the track and the Sydney-born musician is "totally glad" she pursued the showbiz industry.
"The greatest decision I ever made was letting go of the safety net of a weekly wage," Alcorn said.
Before making her mark on stage Alcorn was a primary school music teacher and personal assistant at a television network but she shortly realised those jobs were not for her.
While the 2003 acting graduate's desire to perform never died, it wasn't until she "unexpectedly" found herself watching cabaret that her dream came to life.
"One night I went to see a cabaret show in Sydney that a friend from uni had produced," she said.
"It was the first time I had ever experienced cabaret and I was just blown away.
"I never considered cabaret as a career move, but after seeing that show I knew it was what I wanted to do."
Alcorn said the idea to pay tribute to showbiz idol Bette Midler then "immediately came to mind".
"Doing a Bette Midler show was a no-brainer," she said.
"She is so funny and can sing the ass of anything. She does it all, she's an incredible performer."
Alcorn said she started her "self-produced" cabaret show The Divine Miss Bette in 2009 at the age of 27 with $3000 in her bank account while living at her parent's home.
"I remember sitting at my parent's kitchen table designing the banners, the show, the website … everything," she said.
"I had my first show in Wagga Wagga and I invited every agent under the sun to come along.
"None of the bastards turned up, but the general public did."
The show has since taken Alcorn across the country for her first national tour in 2016 and the US last year.
The 37-year-old said despite channelling Midler's role for a decade "no show is ever the same".
"I improvise so much of the material, every show is different," she said.
Alcorn said audiences can expect to hear many of Midler's early classics including Stay With Me Baby and Wind Beneath My Wings in her "energetic, dirty and fun" production.
"One minute Bette would have you laughing and a few minutes later she would have you in tears. The audience can expect to be taken on that same rollercoaster journey," she said.
Alcon said she "couldn't wait" to perform in Geelong for the first time at Geelong Performing Arts Centre on 14 June.
"I'm excited to pop my Geelong cherry! I've been online stalking the theatre scene in Geelong and it just looks incredible," she said.
"If you don't know who she is where have you been? But in saying that you don't have to be Bette Midler fan to enjoy the show either.