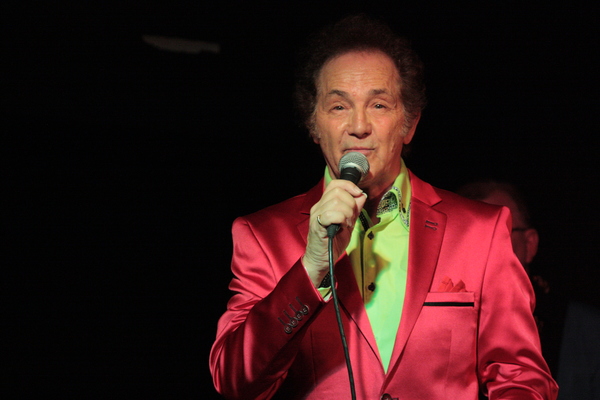 By Natalee Kerr
Iconic cabaret artist Issi Dye loves performing so much that he thinks he will "die on stage" as his hitting his "last note".
"I'll keep going for as long as I can," the 72-year-old said.
The showbiz veteran will visit Drysdale's Potato Shed next week with entertainer Gary Johns for their Neil Diamond and Bobby Darrin: Legends of Vegas show.
The "interactive and theatrical" production has Dye impersonating Darrin while Johns takes on Diamond.
"The audience gets to enjoy two different characters and performances in the one night," Dye explained.
"We also sing a few songs together too which is a whole lot of fun."
Aside from the music, Dye said the pair also share stories, anecdotes and monologs of the "legendary artists".
"We want to take people on a musical journey through the 60s and 70s using these characters," he said.
"Bobby was unusual as he could sing songs of the swing and also rock and roll while Neil was arguably the biggest individual star apart from Elton John during that time."
With now more than 50 years in the showbiz industry, Dye said it was Darrin who first inspired him to "pick up the microphone".
"My first memory of Bobby was when he recorded his song Splish Splash and I was only about eight years old at the time," he said.
"I was so intrigued by Bobby as he was one of the few entertainers that were a true showbiz phenomenon. I also really admired his ability to connect with the audience."
Dye described Darrin's 1973 death as "such a shame", with the "rare and talented" performer passing away at the age of 37.
"I hope to give a new audience a chance to listen to Bobby's music that wouldn't have been around in their lifetimes," he said.
The Melbourne-based singer said he is living his "dream" performing on stage even after all these years on.
"I'm so lucky to still be able to do what I love today," he said.
"I first started singing at school, I never had a real job I just went straight into TV and music.
"I'm living the life that I always wanted to live."
Dye said he felt "honoured" to take the show to Drysdale's Potato Shed on 14 June.
"It's rare to find such a lovely and intimate theatre venue in a small town," he said.
"I used to come down to Geelong a lot during the 60s and 70s. I have a lot of fond memories from here, so I always love coming back."