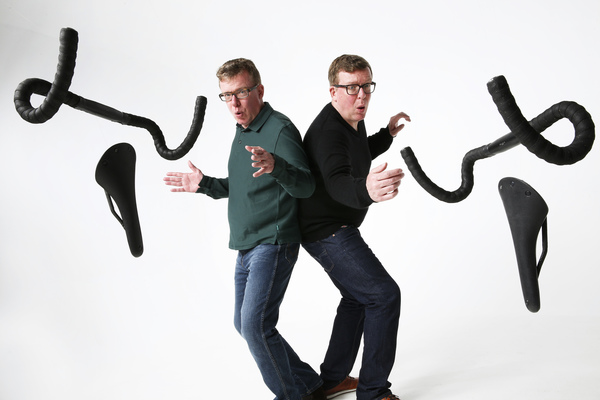 By Luke Voogt
The Proclaimers are on their way to Geelong for the first time in a decade for their latest Australian tour.
The iconic Scottish twins Charlie and Craig Reid last came to Costa Hall in 2009 while supporting the B-52s, Charlie reckoned.
"One of the fondest memories I had of Australia was that tour," he told the Indy from Singapore on Monday, following a recent show in Dubai.
"We were playing at vineyards across the country every night."
The 57-year-old admitted to enjoying local wines "every single evening" on the tour.
"Because we were a support act, we could get to the bar before everybody else," he said.
But he struggled to remember much about Geelong.
"There's so many tours that every show seems to run into another," he said.
"The years we're not on tour we're busy recording or writing a new album."
The Proclaimers classics I'm Gonna Be (500 miles) and I'm On My Way were huge hits in Australia in the late '80s.
The songs reached number one and three respectively on the local charts, compared to 11 and 43 in the UK.
"The weather's always better in Aus and maybe because of that the people have a slightly sunnier outlook," Reid said.
He also credited Aussie pub culture and humor for The Proclaimer's success in Australia.
"I'm Gonna Be is a singalong song that goes down very well at the pub," he said.
"It's a song that seems to go a long way with alcohol.
"And Australia has a sense of humour that's quite similar to Scotland. It likes to shock and I enjoy that. They both have that self-degrading element too."
Movies like Shrek and various ad campaigns over the years had given the songs new life and introduced them to a younger audience, Reid said.
Now a grandfather, he said touring "never gets old".
"If anything you value it a bit more every year. I think the older you get the more you appreciate it's not going to last forever."
The Proclaimers return to Costa Hall on 26 May with new album Angry Cyclist, which Reid explained was a metaphor for social media reinforcing people's views.
"Sometimes extremism and extreme points of view get fanned through that sort of culture," he said.
Like a cyclist in heavy traffic, some people felt very threatened and persecuted online, he explained.
But The Proclaimers will also play old tunes and the classics that made them famous when they come to Geelong.
"We always play them," Reid said. "Sing along and be part of the show!"