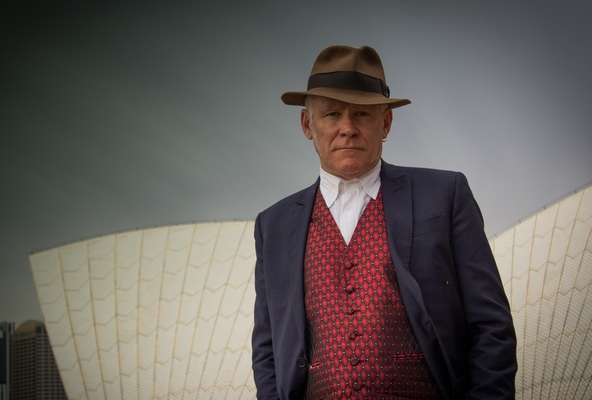 By Natalee Kerr
A Leonard Cohen tribute that toured the United Kingdom with sell-out shows will soon hit Geelong for the first time.
Australian singer-pianist Stewart D'Arrietta said his My Leonard Cohen production is about more than just the music.
"It's a different musical arrangement with a more personal narrative," he said.
"I share a little insight into his interesting life and the motivation behind his songs."
D'Arrietta started the show in 2013 and has since taken it to the Sydney Opera House and overseas.
Along with his five-piece band featuring some of "Australia's best musicians", D'Arrietta is now heading back to Geelong this month.
"I've performed in Geelong a few times with my other show and it was great. I can't wait to return for something new," he said.
D'Arrietta described his gig as an "uplifting celebration of Cohen's powerful works".
"I grew up with his songs when I was a kid, I was madly in love with his music," D'Arrietta said.
"Then I read a bit about him and realised he also had a very fascinating life and that intrigued me even more."
The Sydney-born musician said his love for music "began early" learning the piano at just six-years-old.
"Music has always been a driving force in my life since I was a kid, both in terms of composition and playing," he said.
At age 28 D'Arrietta graduated university with an arts-law degree but soon realised he wanted to pursue music instead.
"I no longer liked the idea of becoming a lawyer," he said.
"I didn't want to look after other people's problems, I think that was the turning point for me.
"When I chose the music pathway I didn't care about being famous, I just wanted to be able to do music and make a living."
D'Arrietta has since established a successful career as a highly-regarded musical director, composer and performer.
For more than two decades, D'Arrietta has brought his personality and "unique gravelly voice" to the works of music legends including John Lennon.
The 65-year-old said he had learnt a lot during his time but insisted he has no intention of stopping soon.
"In this industry you've got to make things happen yourself, nothing just comes to you," he said.
"It can be challenging, but what I do gives me a lot of satisfaction.
"I'll keep working till I drop."
But, away from his "busy" music life, D'Arrietta prefers to keep things on the down low.
"I love swimming and catching up with my mates for a few beers at the pub," he said.
"I don't sail yachts or anything like that – I just like to keep it simple."
My Leonard Cohen hits the Geelong Performing Arts Centre on 10 May.