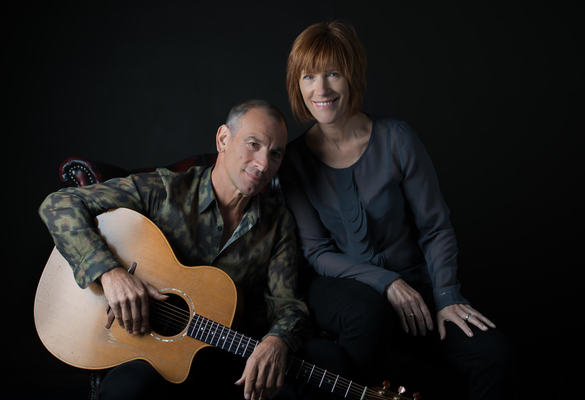 By Natalee Kerr
Despite more than five decades in music, singer Kiki Dee is now doing something she has never done before.
Twelve albums and 40 singles later, the 72-year-old has embarked on her first Australian tour.
The English-born performer visited Australia briefly during the 70s but "never imagined" she would eventually tour around the country.
"If you told me back then that I'd be coming to Australia to do a tour all these years on I'd say don't be silly," she said.
Now alongside producer and guitarist Carmelo Luggeri, Dee's Australian tour will cover almost 20 venues in 40 days, including an intimate performance in Geelong.
Dee said the tour comes at a time where she is having "more fun now" than ever before.
"This has been the most enjoyable period I've had in my career," she said.
"I'm able to express myself without huge commercial pressure of a big career."
Dee first pursued a life in the industry from age 12, and has since made hits with recording royalty and topped music charts around the world.
"I've always felt as though if something is in your capacity, you can do it and I projected that out from a young age," she said.
Although best known for her Don't Go Breaking my Heart duet with Elton John, Dee insists she is more than "just a one hit wonder".
"We do a slowed down version of it (the song), I guess it tells people that I've moved on a long way since then," she said.
In the early 90s Dee joined forces with Luggeri, who has worked with the likes of Bill Wyman, Julian Lennon and Andy Williams.
"We did some writing together and then drifted into working together acoustically and we've been doing it ever since," Dee said.
She said the audience can expect to hear memorable "Kiki hits", along with tributes to well-known singers including Leonard Cohen, Joni Mitchell and The Everly Brothers.
"It's a real musical journey, we go right through everything," she said.
After the show fans will also have the opportunity to get up close and personal with the duo.
"We do a meet and greet after every show, it's nice to have a chat with the people that support you," she said.
Dee said she was excited to bring her tour to GPAC on 8 August and spend some time in the city "doing some normal things".
"I have no idea what I'm in for, but I know I'll have to bring a coat!" she said.