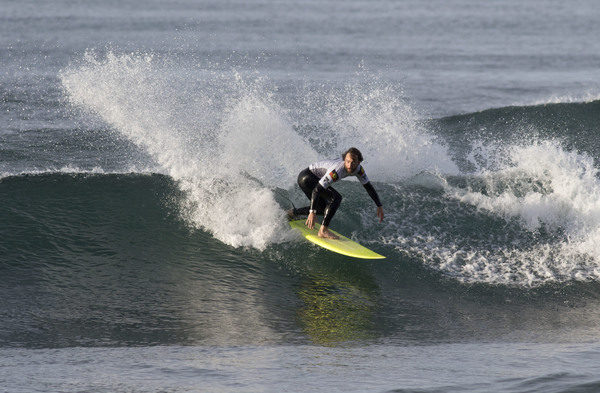 Organisers have cancelled the Australian Indigenous Surfing Titles at Bells Beach for the second time in two years due to COVID-19.
Surfing Victoria on Tuesday morning announced the organisation had made "the difficult decision" to cancel the 2021 event amid the latest Victorian and NSW outbreaks.
The championship was due to take place at Bells Beach from September 10 to 12 after being postponed from earlier in the year due to a previous Victorian lockdown.
"We are shattered to have to cancel this incredible event for the second year running," Surfing Victoria chief executive officer Adam Robertson said.
"The event is a true gathering of Indigenous surfers from around Australia on Wadawurrung country, however the health and safety of competitors, staff and the community is our top priority.
"Thank you to all competitors and event partners for their patience and understanding. We look forward to seeing everyone return to Bells Beach in 2022."
Three quarters of competitors had already made the trip to Victoria when state government announced a lockdown in May, forcing organisers to postpone the event in September.
Organisers had already cancelled the event in 2020 due to COVID-19 restrictions at the time.
A Surfing Victoria fundraiser to help competitors with their travel costs will remain open until next year's event.
Surfing Victoria is aiming to raise $25,000 to be split equally across the field, in order to subsidise travel expenses for the next event and help alleviate some of the financial burden.
To donate: asf.org.au/projects/surfing-victoria/australian-indigenous-surfing-titles-athlete-travel-fund