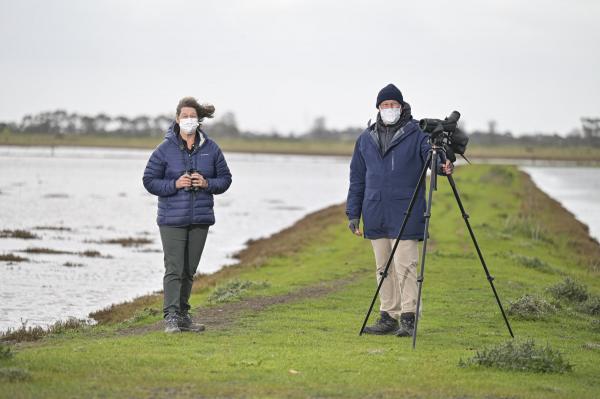 Nature is calling with Geelong council encouraging locals to head out into the wild for outdoor activities across the city later this month.
Locals can search for platypuses at Waurn Ponds Creek, discover waterbugs in the Barwon River or participate in several other outdoor activities from September 25 to October 3, subject to COVID-19 restrictions.
The Geelong Nature Forum also includes tree-planting along the Moorabool River, and tours of Sparrovale Wetlands (Charlemont), Begola Wetlands (Ocean Grove) and the Brisbane Ranges (Steiglitz).
"There is something in almost every corner of our municipality for people to take part in," council environmental portfolio chair Jim Mason said.
"The free educational and scenic field trips encourage people to explore in their local area and learn more about our rich natural assets."
Pending COVID-19 restrictions, the forum's marquee event will take place at National Wool Museum on September 26 featuring local experts and community groups.
"You can learn more about our local waterways and the diverse wildlife that calls it home," Geelong mayor Stephanie Asher said.
"And you can not only connect with nature, but also the community volunteer groups who work to protect and enhance our environment."
Geelong Nature Forum was first held in 2019 but COVID-19 restrictions forced the cancellation of last year's event.
The event is organised by Geelong council, Geelong Field Naturalists Club, Friends of the Barwon and the Department of Environment, Land, Water and Planning, with sponsorship from Corangamite Catchment Management Authority and Barwon Water.
Details: eventbrite.com.au/o/geelong-nature-forum-committee-18346255068