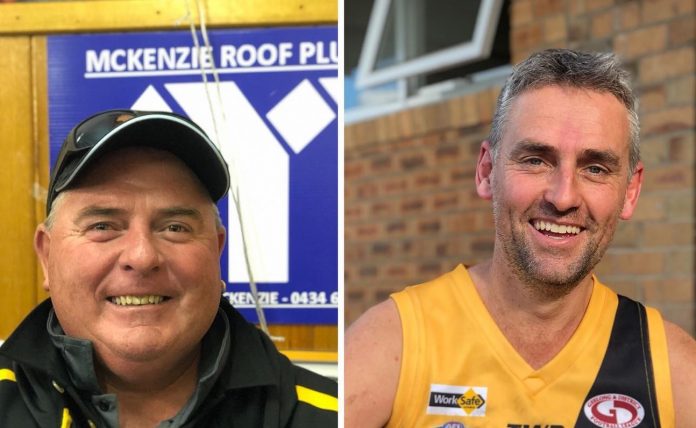 By Natalee Kerr
Bannockburn football stalwart Darren Donaldson will set a club record when the Tigers' reserve take on Werribee tomorrow.
The Hamlyn Heights resident will make his 316th appearance for Bannockburn, a club high for most games played.
But the father-of-three insisted he had no plans of stopping.
"Footy keeps me young," the 40-year-old said.
"I used to say I'd play 'till I'm 40 but now I've reached that I reckon I could squeeze a couple more years in, even though I don't think my wife would like that too much.
"I'm still feeling great. I'll keep going for as long as I can and try to push for 400 now."
Donaldson joined the club as a junior in the under-15s. He played his first year in the reserves in 1998 as an 18-year-old before debuting in the seniors the following year.
"I was lucky enough to play some games in the seniors earlier on in my career," he said.
Donaldson nominated a career highlight as playing in a series string of reserve premierships.
"I was part of the premiership team back in 2001 when I was a young whippersnapper but the highlight probably was captaining the premiership in 2005, and then we won another flag last year, too.
"There were 13 years between the two, so last year's win was pretty good – and the next few days were pretty good, too."
Donaldson said his games milestone "means a lot" after two decades with the club.
"At one point I did weigh up pulling the pin because Ronnie Pilgrim, the current record holder, is a club legend.
"As I've got closer to the record the young blokes have been egging me on a bit, but I'm not half the footballer Ronnie was. I'm just a bloke that enjoys playing and will keep on going until the body gives out."
Donaldson admitted he was "a little bit nervous" about the match after the milestone began attracting attention.
"A few of the boys have been sending me messages about it," hen said.
"But I don't want the bar to be set too high, so I told them not to expect too much. I might get four or five kicks if I'm lucky."