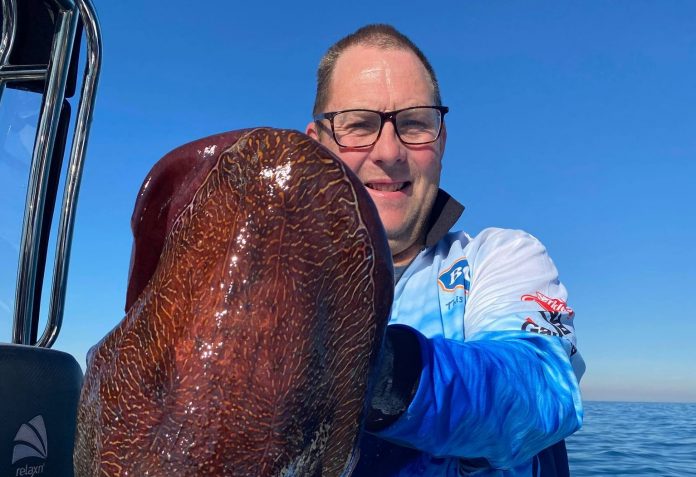 Peri Stavropoulos
A small weather window has allowed fisherman from across the region a great opportunity to get back out on the water and get stuck into the local action.
The inner harbour of Geelong has had some reasonable reports of winter snapper starting to get around, with anglers fishing towards north shore landing some solid fish.
Casting plastics around the structure has been working well, with fish to about 3kg being caught.
Gulp turtleback worms are a classic lure to throw around this time of year.
Bait fishing at night has also been working quite well for the larger fish.
Patience is a very important factor for chasing snapper this time of year but if you put the time in the rewards are there and well worth it.
Offshore, Barwon Heads also has had some really good snapper on the go, although the bay might be holding slightly bigger fish they're in great numbers out there and feeding hard.
Between the bluff of Barwon Heads right through to Whites Beach in 45m of water have been holding plenty of fish.
Drifting with paternoster rigs with pilchards and squid has been working a treat.
School and gummy sharks have also been cruising about quite a bit lately – getting up to 15kg in weight.
This time of year there tends to be a few cuttlefish cruising around and they're usually quite big and are fantastic eating.
The Surf Coast beaches continue to fish very well for anglers in search of Australian salmon.
Bait fishing has been working well but those who are casting metal lures are definitely seeing the best results with some fish getting over 3kg.
Although we haven't had any reports come in, it's also a good time of year to chase gummy sharks and mulloway off the beach and with fresh salmon on tap around you can't get any better bait than that.
Lake Purrumbete still continues to fish very well for brown trout and redfin and should only continue as we get deeper into winter.
The trout have been mainly holding in and around the weed beds that surround the lake and as the day goes on they have been moving out to the deeper parts of the lake.
Casting shallow-diving minnows and bent minnows have been by far the most effective lures to throw.