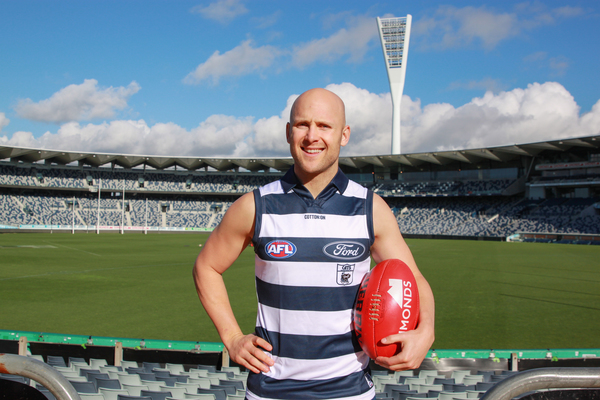 By Natalee Kerr
Geelong coach Chris Scott has downplayed expectations for two-time Brownlow Medallist Gary Ablett this season ahead of the Cats season opener against Collingwood on Friday.
Scott said the 34-year-old was "unlikely to play every game" but would still form a big part of the team this year.
"We don't need Gary Ablett to have a career-best season for us to be a pretty good team this year," Scott told this week's media conference.
"He's going to be a little bit more of a role player for us rather than someone who we build our whole game plan around."
"I'm certain with the attributes that he's got and the way he prepares himself that he can be a really valuable member of the team."
Scott said he would like to see Ablett getting on the scoreboard as much as possible but had higher priorities for him this season.
"We want him to work cohesively with the other guys down there, and that's really hard to get a statistical measure on.
"Gary's game from the outside has been assessed too much based on the numbers, and to get a statistical analysis of his game this year is going to be really difficult."
Despite Ablett's changed role, Scott said the future looked bright for Geelong with new faces in the side this year.
"We've got a group of players that we can use to good effect throughout the course of the year.
"There's a few younger guys who are well and truly in the frame and a few older guys from other clubs who have certainly put a good case forward," Scott said.
"There's a very strong likelihood that the team who played our last game last year will be quite different to the team that that takes on Collingwood."
Collingwood had a strong team entering round one but the Cats had the ability to match last year's grand-finalists, Scott said.
"We think with some optimism that if we can get it together we can compete with the good sides and clearly Collingwood are one of those."