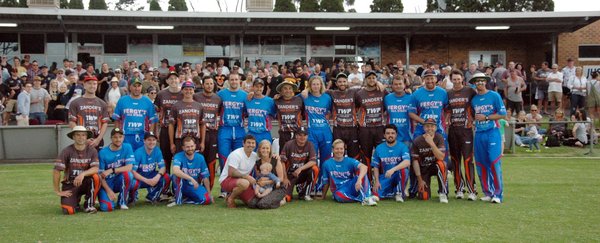 Local Cricket, by Jim Timberlake
Geelong Cricket Club was saved from what could have been a huge defeat last weekend when rain forced an end to the team's pursuit of Footscray's daunting target of 6/400 without a ball being bowled on day two.
The Cats will be happy to share the points there and move into this Saturday's one-day fixture against eleventh-placed Northcote at Bill Lawry Oval with a determined mindset to go into the Christmas break with a win under their belt.
The side has been in good form for most of the season so far and should bounce back with a strong performance here.
In Geelong Cricket Association, no play was possible in any grade, meaning that all fixtures in divisions one and three will now be played as one-day games on Saturday.
However, division two will go to the Christmas break early because its fixture comprises only eight teams, so they play to a different schedule.
Despite the weather calling off all play last Saturday, the local cricket community came together on Sunday at North Geelong Cricket Club to raise money for an important cause close to its heart.
The club held a fundraising day for local superstar Andrew Fergusson and his wife Bree, whose six-month-old son, Zander, requires a major medical procedure after a diagnosis of saggiatal craniosynostosis.
The cream of local cricketing talent was there to participate in an exhibition game of T20 cricket as Fergy's XI defeated Zander's XI in a highly entertaining game.
All funds raised will go to the family as they prepare to travel to Adelaide for the surgery.