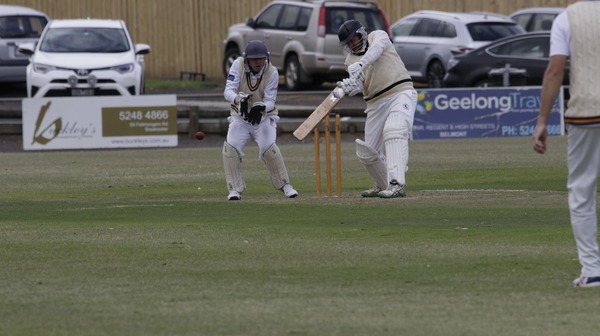 LOCAL CRICKET Jim Timberlake
Geelong Cricket Association (GCA) has cancelled its 2019/2020 finals series to prevent the spread of coronavirus following advice from Cricket Australia.
"The board feels that it must take the advice seriously in order to assist with COVID-19 risk mitigation measures and help protect the wider community," GCA president Rob Vines said.
The association had yet to decide whether to award premierships to ladder leaders or not, Vines said.
"No cricket or sporting regulations would be written for this scenario."
The association was discussing the options with clubs across Geelong, he said.
"The GCA board will meet remotely over the next few days to make a determination on the awarding of premierships across the 15 senior cricket grades.
"The GCA board also makes a strong recommendation to clubs to seriously consider cancelling any planned social events, including club presentation nights."
The decision follows Cricket Australia cancelling the remainder of the Marsh Sheffield Shield and other major competitions across the country.
While the coronavirus caused the cancellation of the Victorian Premier League finals, Geelong Cricket Club's First XI had already failed to qualify.
But the club's Thirds and Fourths both qualified, with the Fourths getting knocked out in the first round of the finals.
The Thirds won a thrilling encounter against Prahran after posting a competitive 167, after earlier being 7/98.
Prahran looked to have the game under control, before a brilliant fightback with the ball saw Geelong dismiss them for 160 to claim a gutsy win.
The win would have taken them to the next round of the finals if not for the cancellation.
The Fourths were outclassed, only managing 188 in reply to Dandenong's 264.
In Geelong Cricket Association's top division reigning back-to-back premiers East Belmont were bundled out of the finals in an incredible conclusion to the home-and-away season.
The Lions were unable to defend 243 against North Geelong, who impressively chased down the imposing target with four wickets in hand.
Mitch Troy (76) was the mainstay of the innings, while Alistair McCann (54*) saw the side home in a tense finish.
The win secured North Geelong's position as minor premiers.
South Barwon defeated Lara while Grovedale continued their good form in a win against Newtown & Chillwell.
In division two Bell Park claimed the minor premiership while Geelong City went from fourth to second in an incredible outright win against Modewarre, dismissing them for 101 and 51.
And in division three, St Albans Breakwater finally emerged from the pack to claim fourth spot after an incredible tussle involving nearly every club for most of the season.
Alexander Thomson finished on top while Newcomb & District place second and Geelong West placed third, just above the Saints on percentage.