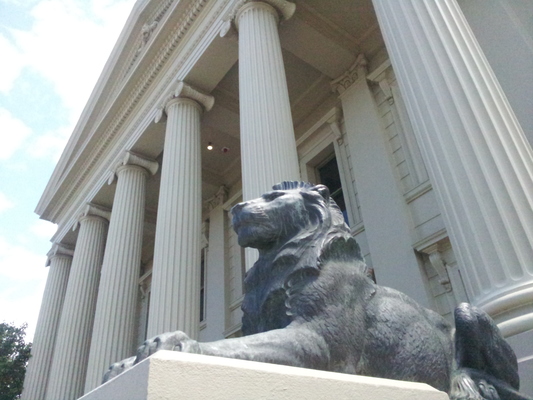 Geelong council is closing pools, sports stadiums and other attractions this week in a bid to slow the spread of coronavirus.
"This is an unprecedented move, but it is vital that we aim to flatten the curve and minimise the spread of the outbreak," Geelong Mayor Stephanie Asher said.
"We appreciate the inconvenience to our community members and recognise that the disruptions are not ideal.
"However, all of our decisions are focused around doing what is best for the health of our community, volunteers and employees."
Council is closing public access to:
• Swim centres including Leisurelink, Waterworld, Splashdown, Bellarine Aquatic and Sport Centre, Kardinia Pool and Lara Pool;
• Sports centres including The Geelong Arena, Barwon Valley Activity Centre and Corio Leisuretime Centre;
• Potato Shed;
• National Wool Museum; and
• The Carousel.
The closure would begin on Wednesday and last until April 1, City Hall announced on Tuesday.
Employees and tenants will continue to have access to the listed facilities, according to City Hall.
Council staff will conduct all customer services including building and statutory planning services and visitor information over the phone and online only.
Council would review the impact on these services by the end of March, Cr Asher said.
"We are considering a number of measures to support our community and businesses in the municipality.
"We will keep a regular stream of information about how we can help and what changes are being put in place."
Swim, sport and leisure memberships will be immediately suspended.
"Given the uncertainty of this rapidly changing issue, we will continually review these measures and their required duration," City Hall chief executive officer Martin Cutter said.
"The community can be assured that we have robust plans in place to continuing providing critical services to those in need."