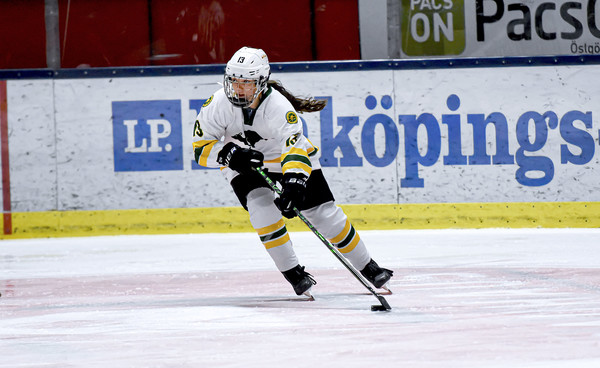 By Luke Voogt
Leopold ice hockey player Ashlie Aparicio has won international gold after helping Australia triumph against five nations.
"It's probably one of the best feelings I've had in a long-time," she said, after returning to Australia last Wednesday.
"You throw your gloves and stick in the air and throw yourselves on top of the goalie."
The Mighty Jills went into the tournament as favourites after being relegated a division last year, Aparicio explained.
"We went there with the idea of being dominant but to actually do it was incredible."
The Aussies won all five games in the International Ice Hockey Federation IIB Championship, earning a promotion to the IIA division – the fourth highest in the world.
Aparicio finished with three goals and three assists (passes leading to a goal) and starred in the gold medal game.
Australia was a win ahead of New Zealand when they played them in their final game, with the trophy still up for grabs.
"They're our sisters across the pond so there's always that rivalry," Aparicio said.
The Kiwis gave Australia an early scare with the first goal but the Jills piled on seven, with Aparicio netting a goal and two assists.
Her goal, the Aussie's third, came while they were shorthanded – meaning they had one less player on the ice due to a penalty.
The tournament follows months of gruelling sprints, interval training and weights, and a week-long training camp in Sweden.
"We had just finished our national league so we were pretty game-ready," Aparicio said.
Despite being in her element on ice, the trip to Iceland was her first time seeing snow, she revealed.
The team spent a day exploring waterfalls in northern Iceland and getting "toasty" in hot springs as they froze their "faces off", Aparicio said.
"I'd never seen snow before. I was knee deep in snow and it was white and beautiful."
Aparicio manages Rollerway Newtown and has played inline hockey for Australia several times, before making the national ice hockey team for the first time last year.
"I grew up playing inline hockey in Geelong and now I'm playing ice hockey in Iceland," she said.