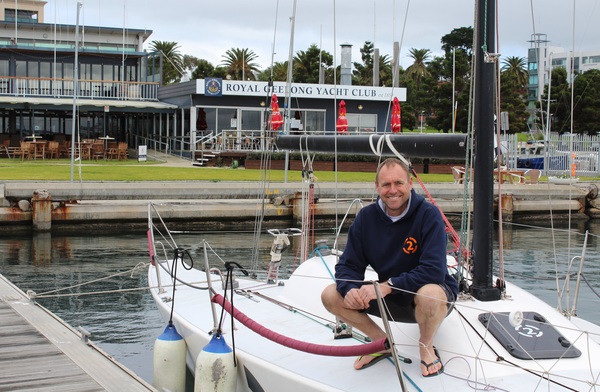 East Geelong's Darren Pickering was a 16-year-old when he competed in his first Festival of Sails.
Fast-forward three decades later and the local tradie has yet missed a race since.
Pickering recently signed up for his 31st consecutive regatta, with the historic Geelong event now receiving entries for its 177th anniversary.
The 2020 event will see Pickering, a local skipper of Larriken2, join a group of sailors who have sailed in more than 30 regattas.
"I can't wait. I always look forward to Festival of Sails. It's a great regatta, a fantastic weekend," he said.
Pickering said a highlight of the event for him is the traditional opening race from Melbourne to Geelong, Australia's largest mass yacht race start featuring more than 200 boats.
"We don't get to sail in big fleets like this as often as we would like," he said.
"(So) to have something a little more challenging, with a 30-odd mile race from Melbourne to Geelong is fantastic," he said.
Larriken2 has a crew of ten, eight men and two women, who are all Geelong-based.
"Many of us have been sailing together for 17 years," he said.
Pickering and his crew have won their division in the festival several times and have their sights set on another win in 2020.
More than 3000 sailors and support crew from across Australia and overseas are set to feature in the three-day regatta, according to organisers.
The Festival of Sails will run from 25 to 27 January next year.