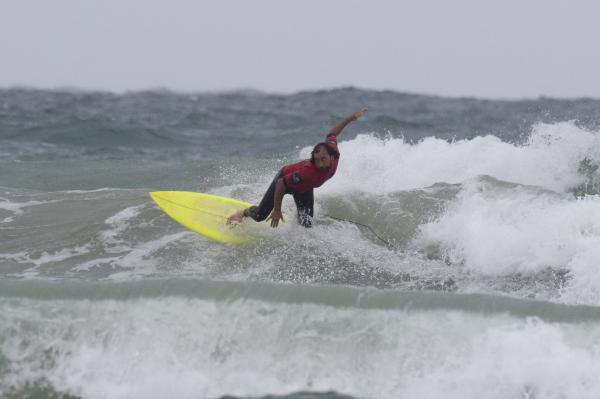 Indigenous surfers gathered on Wadawurrung Country at Urquhart Bluff, Aireys Inlet, for the annual Woorangalook Koori Surfing Titles at the weekend.
The annual tradition has run for more than 20 years and features Indigenous Victorian surfers catching up, competing and sharing stories from the past 12 months.
COVID-19 restrictions meant a slightly modified format for 2021, with the 130 competitors spaced out into smaller groups throughout to ensure minimal contact between competitors.
Surfing Victoria's Indigenous aquatics manager Jordie Campbell took out the open men's competition in a field of about a dozen surfers.
"After the year we've had, this event means more than ever now," the Torquay local said.
"It was amazing to catch up with the crew, have a yarn and go for a surf.
"Although the event ran slightly different to normal, the vibe was still the same and everyone was there to have a good time."
Fellow Torquay local Linley Hurrell won the women's open championship in her first time at the event.
"I loved every minute of the weekend," she said.
"It really reminded me of being at my nan's with all of my cousins. I'll be back every year from now on, for sure."
The community event includes lessons for beginners along with heats for more experienced competitors.
Winners:
Under 6 Mixed – Lielea Tuitupa
Under 10 Girls – Keilisha McIntosh
Under 10 Boys – Kieran Wellington
Under 13 Girls – Taylah Rodaugham
Under 13 Boys – Malakai Miller
Under 16 Girls – Lenella Collins
Under 16 Boys – Charlie Carlson
Under 18 Girls – Trephy Grant
Under 18 Boys – Neil Miller
Open Women – Linley Hurrell
Open Men – Jordie Campbell
Over 35 Women – Corrina Eccles
Over 35 Men – Rhys Collins
Teams – CFMEU