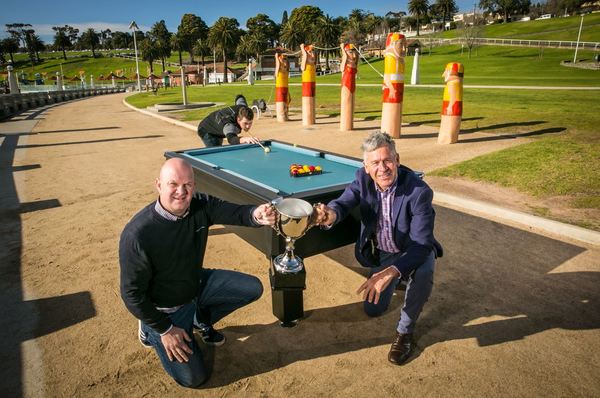 Geelong will host Australia's first ever 8 Ball World Championships following an announcement by Blackball International this week.
"Blackball International is very excited to be bringing the 2020 World Championships to Geelong," association president Mark Cottingham said.
"This will be the first ever 8 Ball World Championships to be held in Australia and our worldwide pool community are already excited to be attending this pioneering event.
"As organisers we feel that it is not only important to ensure we produce an outstanding world class tournament but also to showcase both Geelong and Australia to the many visitors we will welcome from around the world."
The Blackball World Pool Championships, coming to North Geelong's The Arena in November 2020, will feature more than 500 players from 20 countries.
Players will compete across eight different sections: men's, ladies', seniors', masters', under 23, under 15, under 18 and wheelchair.
Although qualification for the event is still to take place, the field will likely include world champions and title holders from major competitions.
The event would showcase Geelong to a worldwide live streaming audience, according to council.
Council's events portfolio holder Ron Nelson looked forward to welcoming the world's best pool players and their friends, families and spectators to Geelong.
"This influx of visitors will be tremendous for our local businesses," Cr Nelson said.
"I'm sure the competitors will enjoy their stay in Geelong and that they'll put on a great show in front of our enthusiastic local crowds."
Mayor Bruce Harwood said council was "rapt" to add another world class event to Geelong's calendar and grow "our reputation as a host destination".
"It builds on the great tapestry of eclectic and entertaining sporting events we're able to deliver," Cr Harwood said.
"Pool is a sport that almost everyone plays occasionally, but very few people master. It will be exciting to witness the skill and concentration of the world's best players up close."