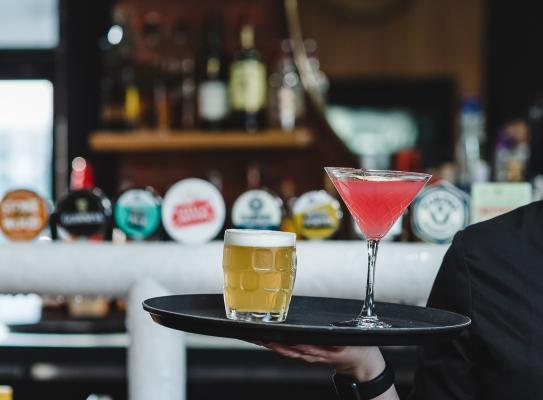 By Luke Voogt
Geelong hospitality businesses are facing significant worker shortages with masses leaving the industry for more stable work throughout the COVID-19 pandemic.
The shortages have hamstrung the ability of restaurants, cafes and pubs to rebound by capitalising on easing restrictions, according to Geelong Chamber of Commerce chief executive Ben Flynn.
"Continued restrictions and lockdowns are affecting hospitality more than any other industry, and many of their employees are casual," he said.
"A lot of people have left the industry, and it's heartbreaking for those businesses dealing with restrictions and then not being able to scale up when they're finally allowed to.
"They're in a position where they're unable to take bookings because they don't have enough chefs or waiters to serve customers."
Telegraph Hotel owner Sam Longo said his venue had been "a seven-day operation pre-COVID" but had reduced its opening days to five.
With the constant threat of lockdown, many hospitality workers had left the industry to find more stable work like stacking shelves in supermarkets, he said.
"They don't know when they're going to get work and that's why we've had so many people leave the industry.
"Before COVID we 40 staff and seven chefs. Now we've got 30 staff and five chefs.
"We're lucky we haven't lost a lot of people. It's very difficult to find chefs and front-of-house people."
Fishermen's Pier managing director Paul Ramia feared worker shortages would prevent his business from rebounding when COVID-19 restrictions eased further.
"The industry's really struggling to find staff," he said.
"Pre-COVID I'd put an ad out and I'd get 50 or 60 people apply for a job, now I'm lucky to get five or six."
Like Mr Longo, he had heard of many workers leaving the industry to work in supermarkets or as prison guards.
Mr Flynn said investment in hospitality training would be vital to help businesses recover after COVID-19.
"Governments working with local training organisations to address these shortage gaps is something we're hugely advocating for," he said.
"I know that places like The Gordon [TAFE] are very much on the front foot in addressing some of these skills gaps."