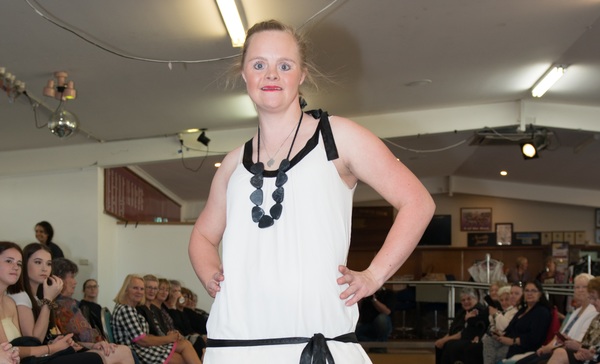 By Natalee Kerr
An "all abilities" fashion show raised $4000 for a Geelong welfare agency last week, according to an organiser.
More than 100 people attended the third annual event at Newcomb Football Club last Friday, according to Encompass Community Services' Jan Daniels.
"This year was our best year yet, it was very well supported by the community," she said.
"There was no judgement – people were just there for to have a good time and celebrate who we are as a community."
Jan said the show promotes sustainable fashion, while celebrating diversity and inclusion.
"The event was a great success with models of all abilities strutting their stuff," she said.
"They possibly wouldn't get a chance in life to model if it wasn't for the show."
Volunteers ran the event, with clothing provided by Encompass' op shops Ready Start and Apollo Place.
Jan said the show featured models of "all ages" with the youngest a 16-year-old, while the oldest participant was in her 80s.
"At the beginning they were really nervous but then they just went for it," she said.
"It was wonderful to see them shine down the runway and see this team of all abilities working together."
Jan said planning for next year's show was "already underway".
"So many people were saying they had 'such a great time' and 'couldn't wait to come back and bring more friends next year,'" she said.