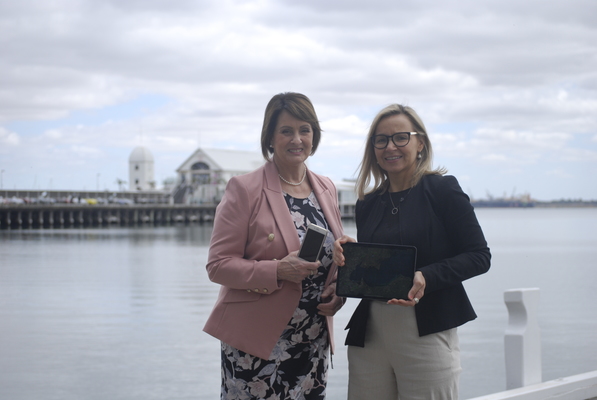 By Natalee Kerr
Geelong has access to the "next generation" of mobile technology after Telstra launched its first 5G station in the region yesterday.
Geelong Chamber of Commerce chief executive officer Ben Flynn said the 5G coverage will provide "fantastic" opportunities for local business.
"It creates a whole new space for innovation," he told the Indy.
"It breaks down any boundaries that existed and creates a new level of potential.
"I see great opportunity in advanced manufacturing areas like robotics and driverless vehicles, as well as our creative industry and the education sector."
The 5G network uses new technologies and radio frequencies, allowing for greater capacity, coverage, faster speeds and shorter response times, according to Telstra.
Users with 5G-capable devices within its 5G footprint can experience internet speeds up to 10 times faster than 4G, Telstra said.
Mr Flynn said the new coverage will help business improve their services for customers and clients.
"Technology is such an important part of connecting Geelong to a global audience," he said.
"This will enable them to expand their audiences, as well as offer a much faster streamline."
North Geelong, Norlane, Newcomb and Whittington are some the local suburbs set to access the 5G coverage, according to Telstra's coverage map.
The rollout will also improve 4G capacity and speeds in the vicinity of the new coverage areas, the mobile provider said.
Telstra regional general manger Loretta Willaton said the latest 5G coverage is "cutting edge" for Geelong.
"It is really exciting Geelong will be among the first cities in Australia, indeed the world, to have access to 5G connectivity," she said.
Telstra has now extended its 5G coverage to 25 cities across Australia, with another 10 set to receive 5G by June 2020.