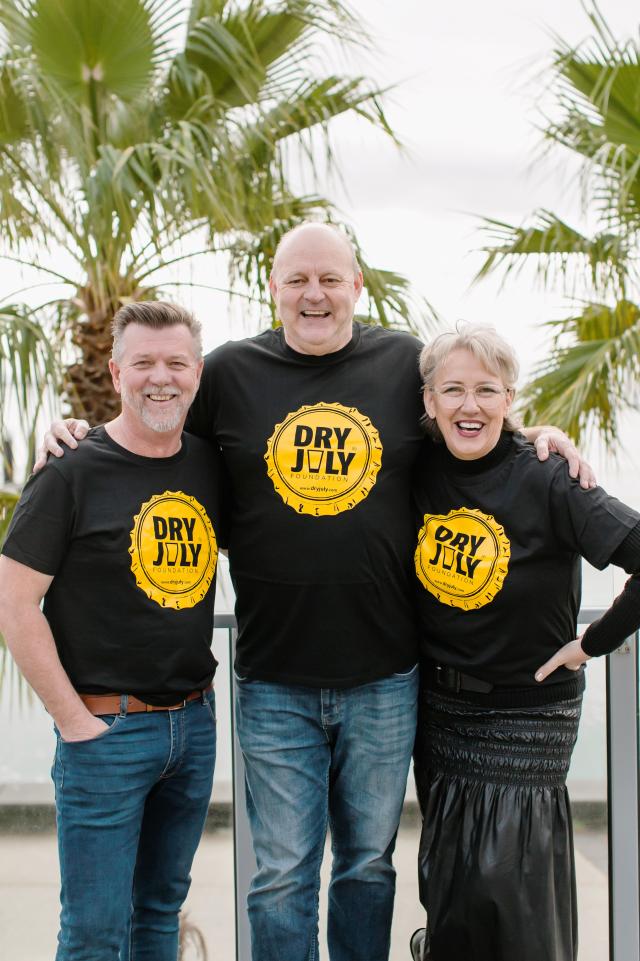 Do you have what it takes to beat Mr Frothy himself during Dry July?
Billy Brownless, who is well known for his love of a cleansing ale, will be chasing back-to-back victories this month when he returns as team captain of an important cancer fundraiser.
The Barwon Health Foundation Dry July ambassador is aiming to defend his title as leader of Dry July's number one fundraising team in Australia.
The nationwide campaign challenges participants to go alcohol-free for 31 days and seek donations for their efforts in support of cancer patients.
Brownless, who owns The Cremorne Hotel and Wharf Shed, has declared he will go without alcohol for a month once again to raise funds for Barwon Health's Andrew Love Cancer Centre.
"Last year Billy's Frothy Fund raised $81,000 and finished on top of the national ladder and that's where I'd like to stay," he said.
"I was blown away by the community support last time around. I had a number of local business leaders, past patients and people fundraising in honour of someone they had lost to the disease join me for the challenge. It was a great team feeling.
"What we achieved for Barwon Health Foundation and the Andrew Love Cancer Centre was incredible and I am hoping this year we can do even better."
The loveable larrikin, whose mother died of cancer, is calling on the community to sign up and join him in the challenge.
"Not only are you doing a great thing for the local health service, but it's a win-win because by getting off the beers, so to speak, you have more energy, sleep better, save money, don't waste the day with a hangover and might even lose a bit of weight," Brownless said.
"You don't have to be perfect – you can purchase a golden ticket for a donation if you've got an unmissable event on that you need to toast – but if I can do it, anyone can.
"I'm really proud to partner with the Barwon Health Foundation this Dry July and now I am calling on all business leaders and individuals to join my team. Let's do this for the Andrew Love Cancer Centre."
The Barwon Health Foundation has raised over $1 million through Dry July to enhance cancer patient comfort, care and wellbeing at Barwon Health since 2012.
Sign up at dryjuly.com/geelong, nominate for your funds to support Barwon Health's Andrew Love Cancer Centre, and then search Frothy Fund to join the team.