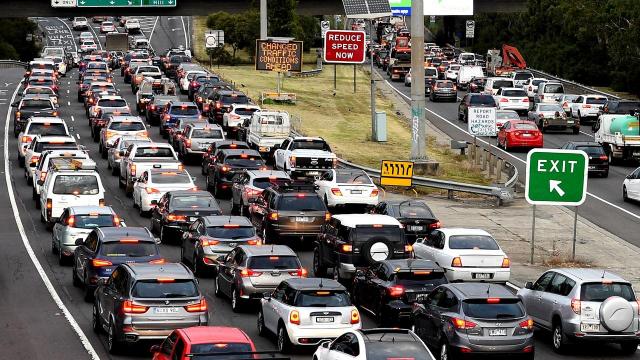 The City of Greater Geelong is aiming for zero deaths or serious injuries on its road by 2050.
The ambitious strategy follows two stages of community engagement, Vision Zero Geelong: Safe Local Travel 2022-27 and was adopted by Council at its monthly meeting on Tuesday June 28.
Council's approach is in line with the Victorian Road Safety Strategy 2021-2030, which seeks to eliminate death from our roads by 2050.
The state strategy also has a desired first step of halving road deaths and reducing serious injuries by 2030.
Mayor Peter Murrihy said council was committed to playing its part in reaching the Victorian targets, and making our roads and streets safer.
"A safe and efficient transport network is a vital component of a liveable and vibrant city," he said.
"Our strategy supports the work of our road safety partners, and focuses on identifying issues and implementing solutions.
"The strategy has a clear approach of targeting the main factors that contribute to a crash, such as people, vehicles, speeds, roads and paths."
Council said it was committed to continue working with partners, such as the Transport Accident Commission (TAC), Department of Transport (DoT) and Victoria Police.
The Vision Zero Geelong strategy aims to improve safety for vulnerable road users, such as pedestrian and cyclists.
Proposed funding for the strategy will be submitted annually, as part of council's budget cycle.
Key actions include:
– Working with the DoT to develop a speed limit strategy for all local and arterial roads
– Developing a Local Traffic Management program to address identified road safety issues
– Trialling road safety treatments that target road safety issues arising in peak visitor periods – such as seasonal speed limits and/or rumble strips
– Trialling school zone safety treatments