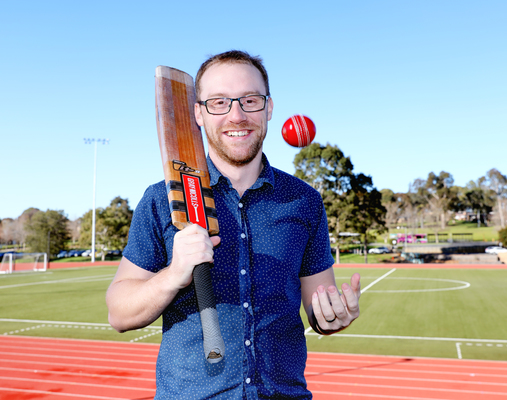 By Luke Voogt
With Australia on top at the World Cup this week, Waurn Ponds researchers have developed tips for fast bowlers aspiring to wear the Baggy Green.
In a trial of 13 amateur Geelong and Melbourne pace bowlers Deakin University researchers found practicing with a heavier ball made no difference to their speed.
Switching between weighted and regular balls during practice created a "kinaesthetic illusion", a "false impression" heavier balls improved speed, lead researcher Simon Feros explained.
During the trial the bowlers steamed in after warming up with a regular ball or a ball either 10 per cent lighter or heavier.
Using a radar gun and grid-based scoring system, the researchers found the bowlers delivered with the same speed and accuracy regardless of their warm up ball.
The researchers also found bowlers should hit the nets at 70 to 80 per cent to minimise injury risks.
"Amateur pace bowlers often try too hard to bowl fast, which can be counterproductive from a biomechanical perspective," Dr Feros said.
When the bowlers increased their effort from 80 per cent to 100 per cent, their average delivery speed increased by 3.7km/h, a "not very noticeable" change to a batter, Dr Feros said.
"Our study has shown that increasing the effort of delivery beyond 80 per cent results in greater stress on the bowler's body upon landing in exchange for a little extra speed."