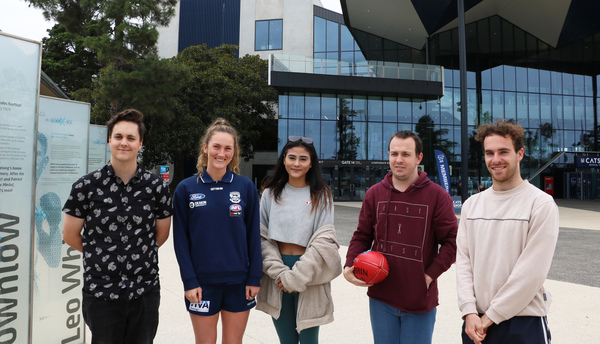 Charges dropped
Police have dropped charges against duck hunter Ben Collyer.
Mr Collyer faced Geelong Magistrates court on Tuesday on a charge of careless driving, after his vehicle made contact with protester Bronwen Baker at very low speed on March 31 last year.
The Eastern View hunter provided dashcam footage of the incident at Reedy Lake to the court.
After viewing the footage, magistrate Mark Stratmann raised doubts about evidence for the charge, prompting the prosecution to drop the case.
Tackling youth unemployment
Geelong Cats AFLW players and Matchworks staff joined forces at Kardinia Park yesterday in a bid to tackle youth unemployment.
Together they launched Cats Match, a 10-week program supporting 20 young job seekers to help reduce the city's youth unemployment rate of 9.9 per cent.
Equality voyage
Geelong businesses and political, sporting and community leaders will set sail next Monday on a voyage to support women's cricket.
Organisers, Port Phillip Ferries have urged Geelong locals to get on board the Voyage for Equality to watch the Australian women's team take on New Zealand in the Women's T20 World Cup that afternoon. Details: www.portphillipferries.com.au/event/voyage-for-equality/