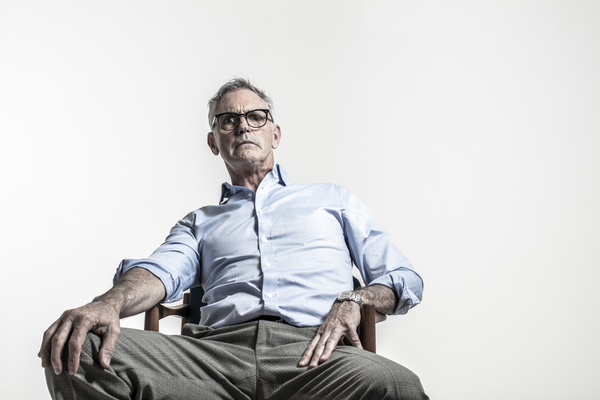 Geelong Arts Centre's 2020 theatre season kicks off next month with a dark comedy-drama taking aim at Australia's treatment of refugees.
Family Values begins with respected federal judge Roger celebrating his 70th birthday.
Roger wants nothing more than to reminisce with wife Sue and their three children: a leader of a born-again Christian church, a Border Force ship-hand and a left-wing activist.
But when a surprise guest turns out to be an asylum seeker on the run from Nauru, the fault lines that divide Australia play out in the family's living room.
Eldest daughter and divorced advocate for asylum seekers Lisa demands the keys to a family holiday house to hide refugee Saba, but Roger refuses.
As Roger's other children arrive, he, Sue and Lisa conspire to hide Saba's identity, and mayhem ensues.
The play features Andrew McFarlane, from Miss Fisher's Modern Murder Mysteries and The Sullivans, in the lead role as Roger.
The cast also includes fellow Australian acting stalwarts Belinda Giblin, Danielle King, Jamie Oxenbould, Ella Prince and Bishanyia Vincent, who have a host of television and onstage credits to their names.
Long-time playwright David Williamson penned the show, saying he was furious that his generation had "retired" from defending the compassionate views they claimed to have built Australia on.
"Family values is a term used by our government as a code for 'we hate diversity' and I think that is what my play is saying," he said.
After 50 years of Williamson showing Australians "the best and worst of themselves", Family Values could be one of his final plays, promoters said.
"David's belief that comedy can reveal our harshest truths is undimmed," said Lee Lewis, Griffin Theatre Company's Artistic Director.
"His hope that theatre can change hearts and minds remains an inspiration to the whole industry."
Family Values has also won acclaim from critics, with The Australian declaring that the "play transcends its format".
"It is written with such outrage and anger that the effect is very powerful," the paper's reviewer said.
"This dark comedy feels urgent, incredibly topical and invigorating," Limelight Magazine stated.
Family Values is the first play in Geelong Arts Centre's 2020 theatre season and runs for five shows at the Drama Theatre from March 25 to 28.