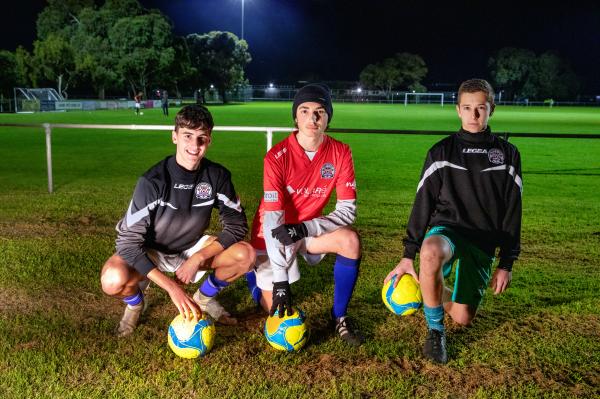 By Luke Voogt
Former Socceroos midfielder and North Geelong Warriors junior coach Josip Skoko has welcomed his club's gradual resumption of training, as junior sport returns statewide.
Skoko's three children Luka, 17, Noa, 14, and Lena, 12, have all resumed training with the club's senior and junior teams.
"I think, like all kids, they were very excited to get back … and see their mates again," the 44-year-old Newtown local said.
"They've been kicking the football around together – they've probably played more football than they ever have – just not in the team environment, which is the most enjoyable."
Not even "full-blown war" stopped the 'beautiful game' when Skoko first moved to Croatia in 1995 to play for Hajduk Split, with the team driving through war zones, he remembered.
But, unlike the Croatian War of Independence, COVID-19 has halted soccer leagues worldwide.
Skoko grew up in Bell Park and returned to coach at the Warriors at the end of his professional career in 2010.
"My boys got into it straight away when they were quite young and I've been coaching since then," he said.
The club resumed full-contact training for juniors this week, and non-contact training for seniors, putting hours of planning into COVID-19 precautions.
"It's been tough, every second day it changes," Skoko said.
"As soon as we received the guidelines from [Football Federation Australia] and the all-clear from council … we got back out there and re-started, just to get the kids out there again."
The under 13s to 16s are scheduled to play again on July 3 and 4, with seniors resuming play towards the end of July, he said.