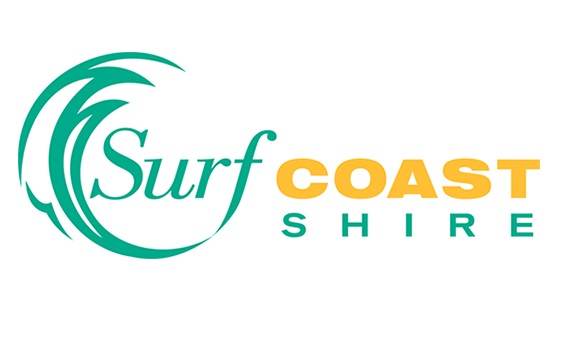 By Luke Voogt
Surf Coast Shire's transparency policy came under fire in a heated online council meeting on Tuesday night.
An already tense discussion degenerated into chaos when councillor Heather Wellington spoke of her battles against the shire for access to information.
Cr Wellington last June won her fight at Victorian Civil and Administrative Tribunal (VCAT) for access to a document previously denied by shire officers.
But mayor Rose Hodge interrupted her when she brought up the legal battle while calling for organisational change.
"These are assertions by you in your dealings with the officers – please don't label them as not giving you information," Cr Hodge said.
"Please don't talk about officers in that way," she added, when Cr Wellington attempted to respond.
Cr Wellington went on to criticise the shire's policy "that councillors should not ask for operational information".
"There's a problem with transparency because we are the representatives of the community," she said.
"I would like to stop you there, because I certainly ask for information and many other councillors do," Cr Hodge interrupted.
"Don't roll your eyes at me thank you Cr Wellington, or smirk," she added, when Cr Wellington looked to the left.
"I wasn't rolling my eyes –"
"You were –"
"And I'm not debating this with you, that's not appropriate in this forum," Cr Wellington went on.
"I do have a right to say these things and I'm not attacking anybody, I'm talking about a practice and a culture within the organisation.
"So I've been interrupted now twice –"
"Well it might be a third time if you continue on like this Cr Wellington, now please continue," Cr Hodge interrupted.
Cr Wellington again brought up the legal battle and was again interrupted by Cr Hodge, who told her to focus on the policy, not her "experiences at VCAT".
"Could I suggest that anyone listening to this debate would think that this is anything but transparent," Cr Wellington responded.
Later Cr David Bell also interrupted to point out council was not debating the transparency policy but releasing it to the public, before Cr Hodge finally asked Cr Wellington wrap up.
Cr Wellington accused Cr Hodge of having her "hand over the bell" in preparation to cut her off again.
"My hands are here! Now stop talking like that – that's really rude to me councillor!" Cr Hodge exclaimed, raising her hands.
Earlier in the meeting Cr Wellington successfully moved an amendment to release the policy, rather than the original officer recommendation that council "approve" the policy for release.
Cr Wellington said her "harmless amendment" cleared up any ambiguity in the recommendation to release the policy, part of the shire's Local Government Act 2020 implementation.
"I don't endorse [it] and I don't want to put out a statement to the community to say that I approve [it]. I think we should have the debate about the content of these rules before we put them out."
Councillors Brian McKiterick and Tony Revell spoke in support of Cr Wellington's amendment, while councillors David Bell and Margot Smith accused her of "wordsmithing" and being "pedantic".
"I find that presentation of changes to recommendations at the last minute, i.e. in meetings, often leads to unexpected consequences," Cr Bell said.
Cr Wellington attempted to interject at the end Cr Bell's words to suspend standing orders but the mayor denied the request.
"No I'm not going to do that I'm sorry, I'm not going to do that," Cr Hodge said.
Cr Bell was the only councillor to vote against Cr Wellington's amendment.
Earlier Cr Wellington questioned the policy "confining" public interest to "only to people from the Surf Coast community".
She said this could limit the ability of individuals, groups and media outside the Surf Coast to scrutinise council and shire administration.
But when she attempted to introduce a hypothetical scenario, the mayor cut her off.
"You're asking a question councillor," Cr Hodge said.
"Well I'm trying to explain what the question is," Cr Wellington responded.
Before the debate concluded about 30 minutes later, Cr Wellington again called for organisational change.
"A policy of itself is not enough, you need a cultural change."