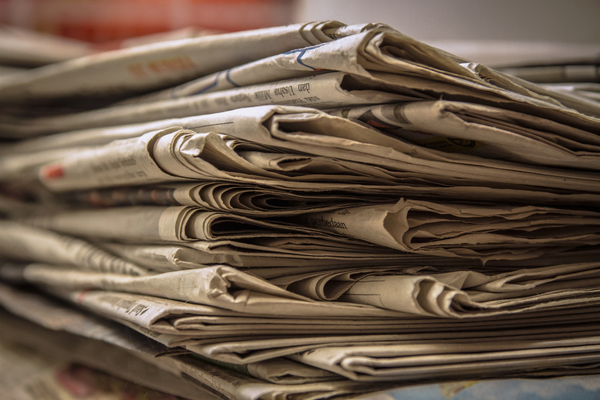 Independent community newspapers may be forced to close within weeks unless the federal government unlocks up to $40 million in urgent funding.
With a number of regional and community newspapers closing this week, including Mildura's 130-year-old Sunraysia, newspaper proprietors are calling for immediate assistance from the government.
The federal government had previously set aside $40 million in an Innovation Fund to assist country and regional community publications.
However the money has not been spent and now newspapers are in desperate need of federal government support.
Star News Group's managing director Paul Thomas said: "News media mastheads are closing, yet $40 million remains in a previously guaranteed Federal Government innovation fund, promised and locked in when changes were announced to reform media laws.
"The Great Southern Star after 130 years of publishing, the Sunraysia Daily in Mildura, Swan Hill Guardian and the Gannawarra Times have all announced closures this week.
"To help maintain this vital information source at a critical time, the Federal Government needs to allocate the $40 million remaining in the Innovation Fund be repurposed to a Regional and community newsmedia SURVIVAL fund.
"Our company, Star News Group, employs approximately 150 people and has 20 news media mastheads, including Pakenham, Geelong, Healesville, Wyndham, Ocean Grove, Warwick and Noosa. We also have numerous news websites and specialty publications across Victoria and Queensland. But sadly I've had to stand down numerous staff this week.
"Our company was started in 1909 by my great grandfather. We have survived the 1930s depression and both World Wars, yet are now suffering significant financial losses and likely to close within weeks without drastic action.
"Some of our mastheads are more than 150 years old and our communities depend on us as the only local voice that holds government and business to account and acts as a voice to the community.
"The government needs to unlock the $40 million plus already allocated to our industry now.
"Our industry association Country Press Australia should be given the job of distribution. We can start that process tomorrow.
"Democracy as we know it today will be changed forever, unless something is done now."
*Paul Thomas is the Managing Director of Star News Group, which publishes this masthead.