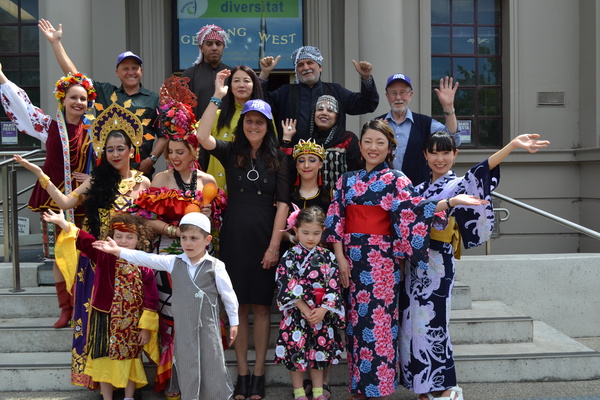 Geelong's Diversitat has secured $1.36 million in State Government grants after warning in July it could close the city's community radio station over the costs of a defamation claim.
The government this week announced $600,000 in "new-grant" funding for the multicultural services provider to stage Pako Festa over the next four years.
The money would help make the annual celebration of multiculturalism "bigger and better than ever", the government said.
Last Friday the government announced it would give Diversitat $760,000 to provide job training "pathways" for "high needs learners".
The Reconnect program would affect 107 students in greater Geelong, Borough of Queenscliffe and the shires of Surf Coast, Golden Plains and Colac Otway.
The grants followed Diversitat settling a legal stoush with former mayor Darryn Lyons, which the organisation depicted as a financial threat to the survival of The Pulse.
"Due to growing legal fees, the station's future looks grim and is now calling for support from community members, organisations and businesses to rally behind them and raise funds to prevent closing its doors for good," Diversitat said on its website in August.
The issue reached the floor of state parliament later the same month when Labor Member for Geelong Christine Couzens said she was "shocked" Mr Lyons would threaten to sue since he was a "champion on free speech".
But in September Mr Lyons and Diversitat released a joint statement settling his claim, with an admission he was defamed.
The statement also confirmed The Pulse would remain open, "contrary to some media reports".
Diversitat operates the station after branching out in recent years from its initial role providing settlement assistance to Geelong's ethnic communities.
The organisation now delivers a variety of community services including job training, aged care, community programs, and youth and disability services.