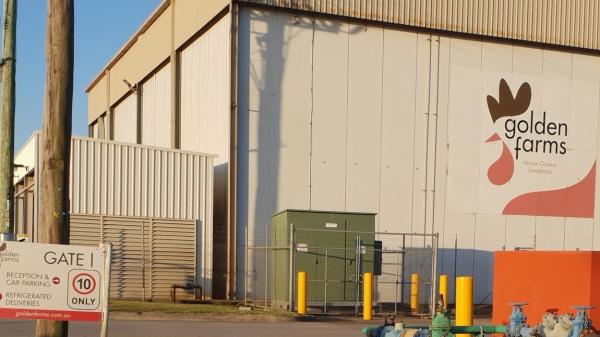 By Luke Voogt
A worker at a Breakwater chicken processing plant has tested positive for COVID-19, the site's owner has confirmed.
The worker at Golden Farms plant tested positive yesterday, Turosi chief executive officer Phil Hand said.
"Turosi is working closely with the Victorian Department of Health and Human Services after one employee at its Geelong processing plant tested positive [yesterday] for COVID-19."
The department instructed all employees who had been in immediate contact with the affected worker to self-isolate at home and get tested.
"Our comprehensive testing and contact tracing of the facility is well underway, and no further cases have been found at this time," Mr Hand said.
"The Geelong processing plant is undergoing cleaning and disinfecting.
"We continue to implement a wide range of measures via our COVID-19 Safe Workplace protocols to minimise risks associated with COVID-19 and which have enabled us to respond swiftly.
"Daily temperature checking continues as standard procedure across our six main sites in Victoria."
"The measures we have in place are focused on protecting the health and safety of our workforce at all points in our supply chain."
The company was working closely with the department and taking advice on whether operations at the Geelong plant would need to cease temporarily, Mr Hand said.
The Independent understands the employee is male and from Melbourne but a company spokesperson said they could not confirm this.
The Independent contacted the Department of Health and Human Services for confirmation.