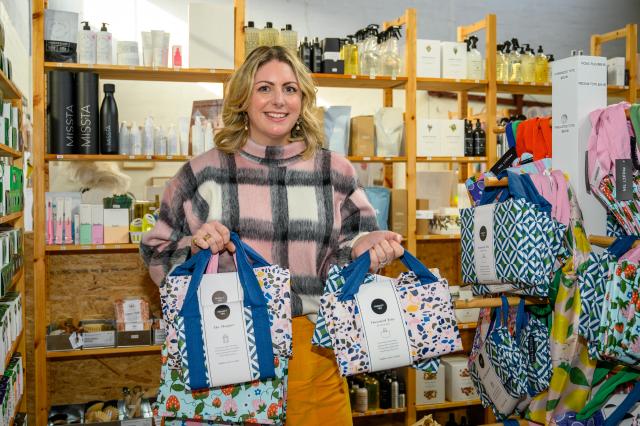 Barwon Health Foundation's annual Giving Weekend festivities have returned with a bang.
Running from Friday June 24 to Sunday June 26, heaps of fundraising activities are happening across the weekend including the traditional tin shake at popular intersections, a pop-up at Market Square Shopping Centre and fundraising at the North Shore vs Lara Geelong Football League match.
Local businesses Cafe Go, The Fresh Food Merchant, Natural Supply Co and Community Care Chemist are donating a portion of their sales from across the weekend, so simply buying a coffee or your regular grocery items can help improve the health of our region.
"We are so happy to be supporting the Barwon Health Foundation Giving Weekend again this year," Natural Supply Co co-owner Sarah Scott said.
"We have committed to donating $1 from every sale, because as a Geelong-based business we are all about supporting our local community."
"The community's love of our annual Giving Weekend is the reason we expanded to an entire Giving Month this year so we are looking forward to wrapping up the appeal with a big weekend of fundraising," Barwon Health Foundation executive director Zoe Waters said.
"There are so many ways to contribute including shopping with our local retail partners, enjoying a sausage at Bunning or giving your spare change to our tin shaking volunteers at major intersection – and the best part is, 100 per cent of your donation will stay right here in Geelong."
Volunteers will be manning barbecues at Bunnings Waurn Ponds, North Geelong and Torquay.
Funds raised across Barwon Health Foundation's Giving Weekend will support Project North, a $2.5 million appeal to close the region's health gap.
Donate at barwon health foundation.org.au.