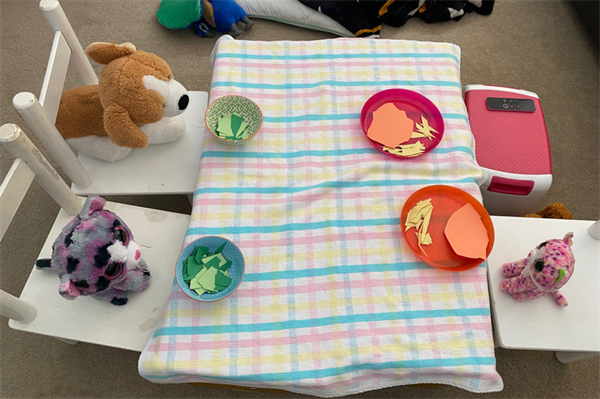 For a second consecutive year, the Surf Coast Children's Week celebrations will be online, with a range of activities for families to enjoy indoors or outdoors.
Children's Week, which runs until October 31, is a national celebration recognising the talents, skills, achievements and rights of children.
Councillor Liz Pattison said in the past the Surf Coast Shire Council hosted large scale community events to bring families and children together.
"Obviously this year due to restrictions we want to keep everyone COVID-safe, but that won't stop us from celebrating kids and all the joy they bring," she said.
"This year families can participate in a range of activities online. We're encouraging the community to join in, then send in their child's artworks and photos for us to share."
Families can host their own teddy bears' picnic throughout the week, by taking a photo and uploading it online.
Animal lovers can enjoy a WildlifeXposure native animal presentation via Zoom at 10am on Tuesday and meet some native wildlife friends.
Budding artists are invited to paint, draw or make a collage to the theme 'What friendship means to you', with artworks uploaded to the Surf Coast Shire Early Years Facebook page, and the shire's website.
To wind up the week, families are invited to join in an Indigenous Wayapa Wuurrk mindfulness session via Zoom at 10am on Thursday.
Participants can connect to the environment, quiet the mind, and learn about the traditional custodians of the land.
Cr Pattison said this year's theme 'Children have the right to choose their own friends and safely connect with others' was particularly important.
"The past couple of years a lot of social connection has happened online, and as children return to onsite learning and activities this message is particularly relevant," she said.
"Children's Week is about recognising how wonderful young people are, supporting and facilitating opportunities for them to grow and flourish throughout the Surf Coast, and protecting their rights to do so safely."
The Surf Coast Shire Council received a small grant from the Victorian Government Department of Education and Training to assist with the online activities.
For more information, visit surfcoast.vic.gov.au/ChildrensWeek2021.