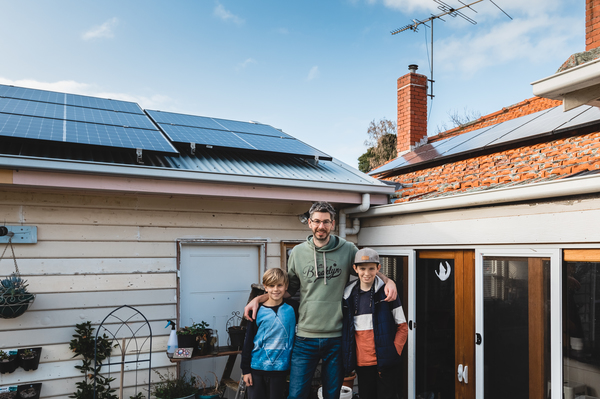 By Luke Voogt
Geelong and Surf Coast residents are leading regional Victoria in solar panel installations, according to data from a state government rebate program.
In greater Geelong 4751 households have installed solar panels under the Solar Homes Program since its launch in August 2018.
Lara leads the way in Geelong with 382 installations, followed by Ocean Grove (368), Highton (340), Grovedale (292) and Leopold (282).
The burgeoning suburb of Armstrong Creek (264), and Clifton Springs (206), Belmont (199), Corio (192) and Mount Duneed (162) round out the top ten.
Torquay's new solar panels under the program exceed every suburb in Geelong, with 392 households installing systems since August 2018.
The Geelong and Surf Coast localities have some of the highest solar installation rates in all of regional Victoria.
The Independent revealed the local data as state government this week announced that Victoria now has 510,000 small-scale solar photovoltaic systems.
According to the latest state government data, these generate almost a third of Victoria's total residential electricity demand, with more than 15,000 households also having a solar battery.
November 2020 was the biggest month for solar battery rebate uptake under the program with 429 applications state-wide, while last month was the biggest for battery installations with 183.
Up to one-in-five Victorian homes have solar panels, with state government hoping to increase that.
This week the government announced another 17,500 rebates for the next three years "to keep up with demand".
Based on recent data, the Solar Homes Program will create at least 5500 during its lifespan.
Solar Homes Minister Lily D'Ambrosio lauded the figures.
"Victoria has embraced renewable energy – and we want to see these impressive figures rise even higher," she said.
"The recent expansion of our solar battery rebate program will help Victorians store their affordable rooftop energy and boost local solar businesses as Victoria's economic recovery continues."
Last November French company Neoen announced it would build Australia's largest battery, to store solar electricity, at Moorabool by the end of 2021, creating 80 construction jobs and six full-time permanent jobs.
Details: solar.vic.gov.au.