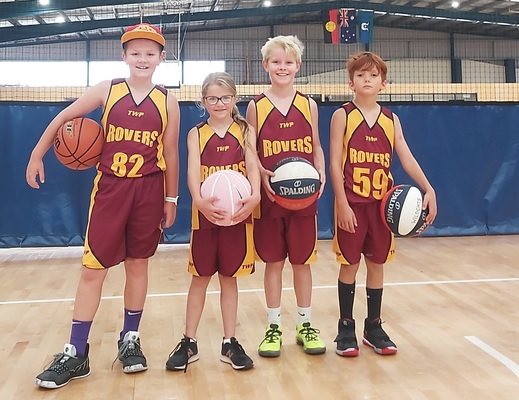 Four local youngsters netted 514 free throws in an hour recently to raise more than $2500 for bushfire-ravaged communities.
Waurn Ponds siblings Patrick and Kaitlyn Dunbabin joined Jordan Knight and Archie Bellears for the shootout after gathering dozens of sponsors together.
Patrick, 10, reckoned he sank 136 of the baskets and said he was "very happy" to hit about half of his shots.
"We celebrated partially (after each shot) but we were more focussed on getting as many shots up as we could," he said.
"Each morning I wake up and watch the news and every story is about the fires, and I just want to help them.
"All of those pictures that are coming in look really scary and sad."
Patrick praised his younger sister's effort of 90 baskets but suggested she would make a better Aussie rules footballer than basketballer.
"She's a bit rough on the court," he said.
Their mother Kelly Dunbabin was proud of the group's efforts to fundraise for those in need.
Patrick and his fellow Rovers Basketball Club members got up at 6.30am on January 11, joining more than 100 basketballers raising money at Waurn Ponds' AWA Alliance Bank Stadium over that weekend.
"He wanted to get up at 3am and I wasn't doing that," she said.
"He's a good kid. Once Kaitlyn saw that he was doing she wanted to do get involved too.
"They took turns having a drink so there was always someone shooting."
Luke Voogt