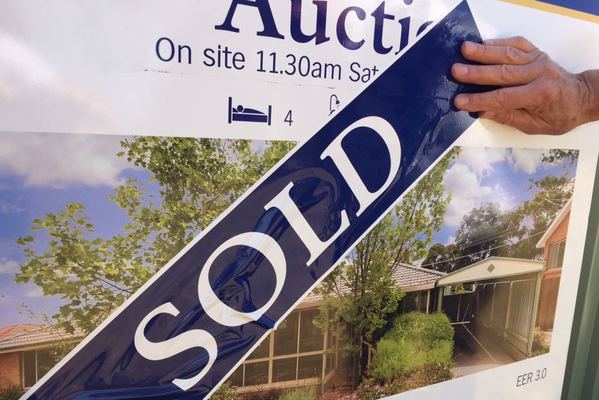 by Luke Voogt
Million-dollar home sales have plummeted almost 40 per cent in Geelong, the Surf Coast and Bellarine Peninsula for 2019.
Just 342 homes cracked seven digits this year, down 218 from 560 in 2018.
But surprisingly, Whittington made this year's $1 million list with a house in Regent St selling for $1,050,000 in March.
The "lovingly-restored" four-bedroom Edwardian home, on 3256 square metres of land, was originally built in 1916, according to its listing.
The house previously sold in May 1992 for $120,000, the listing said.
Despite the decline Real Estate Institute Victoria (REIV) president Leah Calnan was confident Geelong's million-dollar market would rebound in 2020.
"Current economic conditions have led to prices growing," she said.
"With strong demand, lower interest rates and easier lending conditions we will see a lot more million-dollar homes sold.
"The Geelong region is a great growth zone that blends plenty of great facilities, amazing lifestyle opportunities next to a striking coastline."
Barwon Heads topped list with 37 houses surpassing $1 million – roughly the median price for the seaside town since September.
"The secret is out, and people love the Bellarine Peninsula; it's home to some of the most beautiful and stylish homes in Victoria," Ms Calnan said.
"People love a view. A visually spectacular view can push a home's value right up, and Geelong, the Bellarine and the Surf Coast are home to some of the best views around."
In greater Geelong, 211 homes passed $1 million, compared to 350 last year.
Surf Coast Shire was down from 177 to 105, while 26 homes passed the mark in the Borough of Queenscliffe, down from 33.
Torquay and Newtown sold 35 and 34 million-dollar houses respectively, while on the Bellarine Peninsula Ocean Grove had 27 and Point Lonsdale had 24.
Highton had 19 million-plus sales and while central Geelong and Geelong West had 11 and 14 respectively.
Further down the coast 19 houses sold for $1 million or more in Anglesea, while Aireys Inlet had 7, Fairhaven had 9 and Lorne had 18.