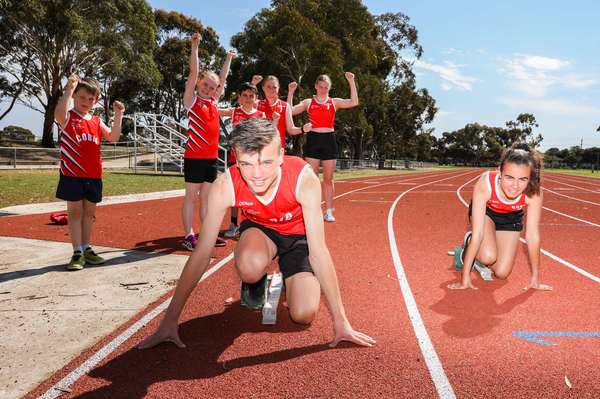 School funding
Two Geelong schools are set to benefit from $11.5 million in educational grants, Liberal Senator for Victoria Sarah Henderson announced this week.
Iona College Geelong will receive $10 million for new learning spaces while Bell Park's Holy Family School will receive $1.5 million for new classrooms and amenities, according to the Federal Government.
Lara development
An $11.2 million plan to build almost 100 townhouses in Lara has been submitted to Geelong council.
The proposal includes 46 two-bedroom, 36 three-bedroom and six four-bedroom townhouses with 19 visitor car spaces, according to the plans.
New museum
Geelong's newest museum, an educational play space for kids aged one to early primary school years, is set to open early next year.
Based at The Wintergarden on McKillop St, the $1 million Museum of Play and Art (MOPA) will open on January 7, according to promoters.
Pokies sold
The Geelong Football Club has ended its gambling-based activity by selling its Point Cook pokies business, the club announced this week.
The Cats have agreed to sell The Brook Point Cook to the Melbourne Racing Club, meaning the club has now exited all partnerships that include gaming and gambling.
Corio theft
Police are appealing for information regarding an aggravated burglary at a Corio home on December 12.
Thieves stole a 2005 Land Rover Discovery, sentimental jewellery, personal cards and documents from the house while a female and her young children were asleep, police allege.
Village approved
The state's planning tribunal has overturned a council decision to knock back a residential village proposed for Highton.
The Victorian Civil and Administrative Tribunal granted a permit to Wintringham Housing Ltd last Friday for the four-storey development that is set to consist of 22 one-bedroom units.
Reserve upgrade
Budding athletes in Geelong's northern suburbs now have access to a modern sporting facility after a $1.3 million redevelopment of Corio's Goldsworthy Reserve.
The makeover includes a new athletics track, triple and long-jump facilities and in-ground technology to provide precise timing and data logging, according to council.