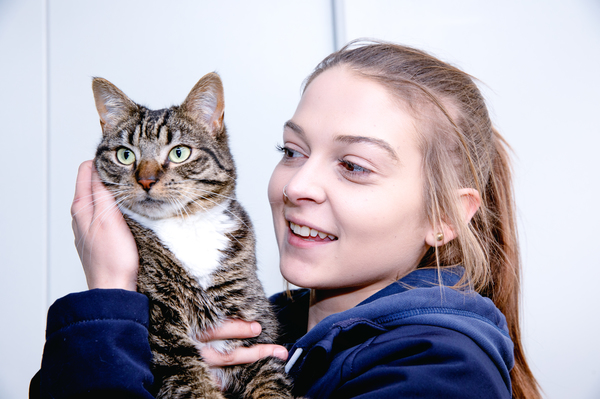 By Natalee Kerr
As the weather turns, the clouds loom and the rain falls, Geelong Animal Welfare Society (GAWS) is flooded with neglected and lost animals.
Felines such as snuggly 18-month-old adoption hopeful Cheshire are one of the many animals waiting to find their "forever homes".
Cheshire was surrendered to GAWS last month after her previous owners living circumstances changed and they were no longer able to keep her.
But cats like Cheshire have a second chance to find a loving home with some help from the public, said fundraising manager Cara Kirwin.
"We rely entirely on the generosity of our local community to support us and help provide much-needed shelter for our four-legged friends and animals in need," Cara said.
The not-for-profit organisation is again running its annual winter appeal, as Cara expects hundreds of animals to pour into their care this season.
"Donating to our winter appeal will help us to continue to provide animals with refuge from the cold winter days and nights ahead," Cara said.
The GAWS winter appeal will run until the end of July, to donate visit www.gaws.org.au/donate-now or head to the shelter at 325 Portarlington Rd, Moolap.