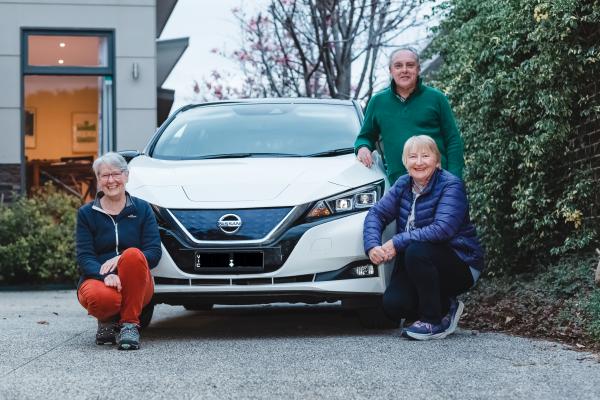 By Luke Voogt
A new bulk-buying electric vehicle (EV) partnership is set to make environmentally-friendly cars more affordable for local residents, according to Geelong Sustainability.
The environmental group this week announced it had joined forces with The Good Car Company in a project to introduce more used EVs to the region.
"The bulk buy project will enable people to get into a low-mileage electric vehicle at an affordable entry price," Geelong Sustainability president Vicki Perrett said.
The Good Car Company has delivered almost 200 vehicles through similar bulk buy projects in Victoria, Tasmania and the ACT.
"Now it's our turn to set an example in reducing emissions in an effort to decarbonise transport," Ms Perrett said.
The partnership would address an "enormous pent-up demand" in Geelong for EVs, she added.
Belmont grandfather Rod Lowther is among the growing number of Geelong residents driving an EV.
"Global warming is not about the current generation," he said.
"We won't experience the downside compared to what our grandchildren will."
A couple of years ago he and wife Margaret Monro forked out $60,000 for a Nissan Leaf, which has a range of about 300 kilometres when fully-charged.
"We were at the age of life where we can afford an electric car, so why not," he said.
"Paying laying a little bit now is going to be insignificant to the long-term costs of global warming."
But Mr Lowther acknowledged EVs presented a cost barrier for many people, and said he hoped the bulk-buying project would make them more affordable for other Geelong residents.
Geelong Sustainability will hold a combined live and online launch forum for the project at The Gordon TAFE next Wednesday, along with a show and shine featuring EVs at Geelong Showgrounds next month.
Details: goodcar.co/geelong