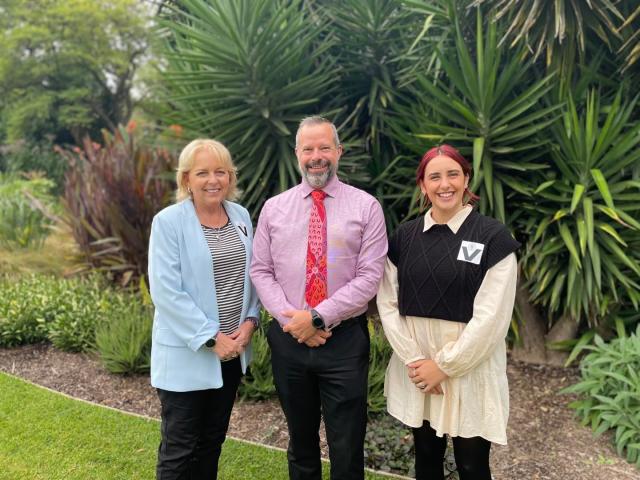 Ash Bolt
A Surf Coast MP is pushing to give victims more options when reporting sexual assaults.
Torquay-based Western Victoria MP Stuart Grimley has pushed for the state government to investigate an online reporting system for incidents of sexual assault.
Geelong East woman Mikaylah East, who last year reported to police she was raped in 2019, said she would have reported much earlier if there had been an alternative reporting option available.
"If I had an alternative reporting option, I would have reported my rape much sooner," she said.
"I founded The Imperative Project because I wanted to create a safe space for any survivors of sexual assault and violence where they felt heard and understood. This reporting option will help me to create that safe space.
"I would like to be able to refer people who come to me with stories of sexual assault to a reporting option that gives them agency and options over their story.
"We need this alternative reporting option as a matter of urgency."
Mr Grimley said the Victorian Law Reform Commission's 2021 report, Improving the Justice System Response to Sexual Offences, found about 87 per cent of people who experienced sexual violence did not report it to the police.
The report recommended an alternative reporting option, but Mr Grimley said the government had yet to commit to its implementation.
"As policymakers, we should be doing everything in our power to make reporting sexual assault as easy as possible. This online reporting option is just one way to reduce unnecessary barriers," Mr Grimley said.
"I've spoken to New South Wales police about their [sexual assault reporting option] and they've had great success with it. Whilst it isn't perfect, and they are making improvements to make it more trauma-informed, they have been able to prosecute for more victim-survivors and prevent drink spiking as a result of SARO.
"The alternative reporting option will help us gather data and intelligence which will allow us to better understand the breadth of sexual assault and develop targeted policies to reduce the scourge."
Mr Grimley introduced a motion in parliament last week requiring the government to consult on an alternative reporting option and report back by September 1, which was passed.
Premier Daniel Andrews said the government would look at "anything that makes it easier for people to tell their story, to get justice for them".