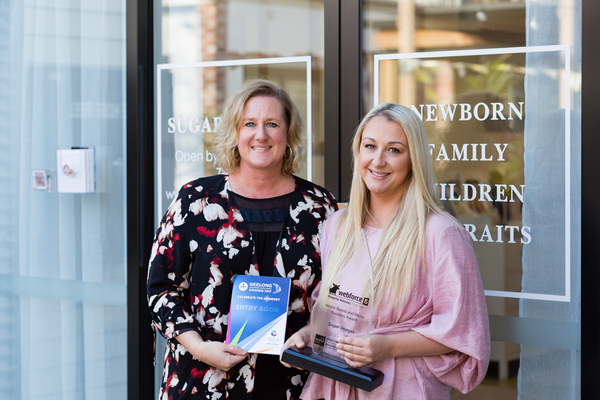 By Luke Voogt
For Lara mother-of-four and newborn photographer Katie Fiorillo the Geelong Business Excellence Awards are more than a competition.
"It's become almost an asset to my business," she said.
"I love it! It helps me work out what goals I wish to achieve."
Katie has entered the awards six times while setting up a photography studio in Newtown and raising her children, aged two to 14.
She won the Home Based and Micro Business Award in 2015.
"But it's not always about winning an award," she said.
"For me it's more learning about your business and seeing how far you can take it."
Awards coordinator Kim Udvardy was thrilled with the number of entrants this year, especially first-timers.
"It's looking on track for us to get a few more than last year," she said.
First-time entrants have until 29 March to submit their first drafts to the award's review team, which suggests improvements to their applications.
Kim urged all entrants to get their applications in before the final deadline of 4pm, 3 May.
"It's a good way to step back and have a really good look at your business and what you've achieved in the last 12 months," she said.
"You're going to get so much out of this just by being part of journey."
The Geelong Business Excellence Awards gala dinner takes place at The Pier on 25 July.