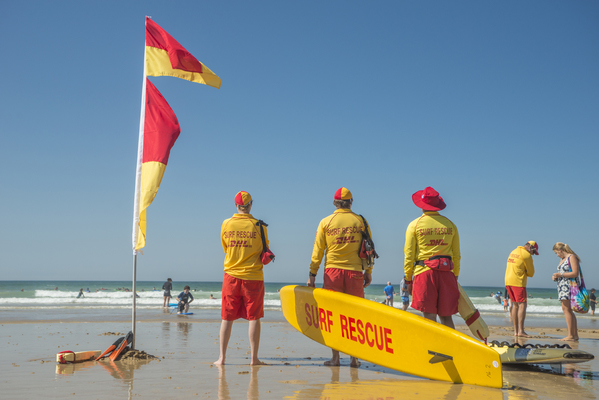 By Natalee Kerr
Local businesses are set to become "water safety ambassadors" in a state-first campaign to reduce drownings on the Surf Coast.
The community-led approach aims to increase awareness of water safety to "at risk" visitors, according to campaign coordinator Adam Ruggero.
"It's a strong and healthy message for not just the Surf Coast, but also Geelong and the Bellarine," he said.
"We want visitors to come to our region, have a great time and send them home safe."
From July 2000 to June 2017 there were 15 fatal drownings on the Surf Coast, with eight victims from culturally and linguistically diverse communities.
"These communities are significantly over-represented in these figures, they account for 53 per cent of drownings," Mr Ruggero said.
He said data showed 45 per cent of visitors to the region's beaches in 2017/18 could not identify a rip current, while less than a third always swim between the flags.
Funded through Life Saving Victoria (LSV), the campaign will run until the end of March, with promotional material available in English, Chinese, Hindu and Arabic.
The campaign is a "step further" to an earlier program by LSV that implemented QR codes on beach signs to tailor water safety messages to Chinese tourists.
"We're now targeting a broader base," Mr Ruggero said.
"It recognises that it's not just one group at risk, but instead all communities are."
Mr Ruggero said the tourism sector has the ability to "effectively" spread messages about drowning prevention.
"We want to get this important information about safe swimming practices out there before they hit the beach," he said.
The campaign hopes to target more than 100 businesses from Torquay to Lorne, including cafes, retail stores and accommodation providers, Mr Ruggero said.
Ambassadors will receive free informative material to display in their business, including drink coasters and posters.