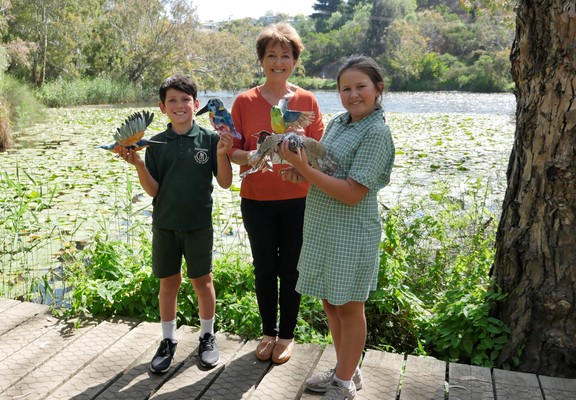 More than 1000 students across the Geelong region are set to have their artwork displayed at a premier cultural institution next year.
The year four students from more than 20 local schools, will showcase their creative flair through a week-long exhibition at the National Wool Museum in March.
The exhibition aims to highlight 26 threatened birds in the region, and educate young people about the local environment, according to Geelong council.
The projects supporting educational material, designed by Geelong scientist and artist Mary-Jane Walker, will tie in with the student's curriculum.
Ms Walker said the project was a "terrific" initiative.
"It focuses on making people think about what can be done to retain the biodiversity of this area," she said.
"We hear so much about the changing environment, which can often be overwhelming, but this project will help bring the bigger issues down to the local level."
Mayor Stephanie Asher said new exhibition will help educate the "next generation" on the threats to Geelong's rare bird species.
"The exhibition and wider forum will shine a light on conservation efforts and promote the variety of activities and initiatives being done by local environmental groups," she said.
The exhibition forms part of the Geelong Nature Forum that highlight's the region's natural "wonders" through a series of nature-based activities, presentations and displays, council said.
This year's theme, "where the rivers run", focuses on animal and plant life in the Geelong region's rivers, creeks and wetlands.
Luke Voogt